Note: Use the links above to download a companion app for this post that contains all my recommendations for Chiang Mai with more useful information, links and photos!
Chiang Mai is the fifth largest city in Thailand, but its old town area remains charming and compact enough to make repeat visits enjoyable, in addition to the many natural and tourist attractions just outside the city.
While I love living in Bangkok, I also like an occasional escape to Chiang Mai to enjoy its laid-back vibe and forested mountain areas, especially during the "winter" months. I usually spend time in the old town area, then go to the Nimmanhaemin area just to the west, which offers more hip cafes, restaurants and galleries that are worth exploring. Going further west from the city are the mountain regions bordering the Chiang Mai valley, including the two most famous: Doi Suthep and Doi Inthanon. Motorcycle drivers will especially enjoy the well-maintained roads winding their way through the peaks and valleys.
---
General Information
Anyone visiting Chiang Mai for the first time should read Wikitravel for a brief overview on its history, areas and tourist information. Foursquare and Tripadvisor can also be useful for choosing places and attractions, although you should sift through the reviews carefully depending on whether you want a more local or a more tourist-oriented experience. I'll link relevant pages under my suggestions so you can look at location, reviews and opening hours for each one.
Taxi options: On arrival, airport taxis have flat rate of 150 baht to anywhere in the old city region, but otherwise are not common in the region. Uber and Grab are more reliable and faster alternatives to tuk-tuks and songthaews(pickup trucks with benches used as buses) for transport, as well as cheaper in general unless you speak Thai and bargain well. Many people choose to rent a motorbike or car for their visits, as driving is generally much more doable here than in Bangkok.
Motorcycle rentals: Most of the larger rental agencies are on the ring road that circles old town, along with a few gas stations. You can also purchase gas from many local shops in 1L bottles, especially in rural areas where there are no gas stations at all. Most hotels will have a delivery arrangement with a local rental shop, which offers convenience for a slightly higher daily fee. Take pictures from all angles and test the brakes before accepting to avoid the occasional damaged bike repair scam, and be sure to fill it to the same gasoline level before returning. You should also have an international driving permit with you as there are often police checkpoints on the ring road and near the university. I've used Buddy Motorbike on north ring road a few times and haven't have any problems.
---
Eating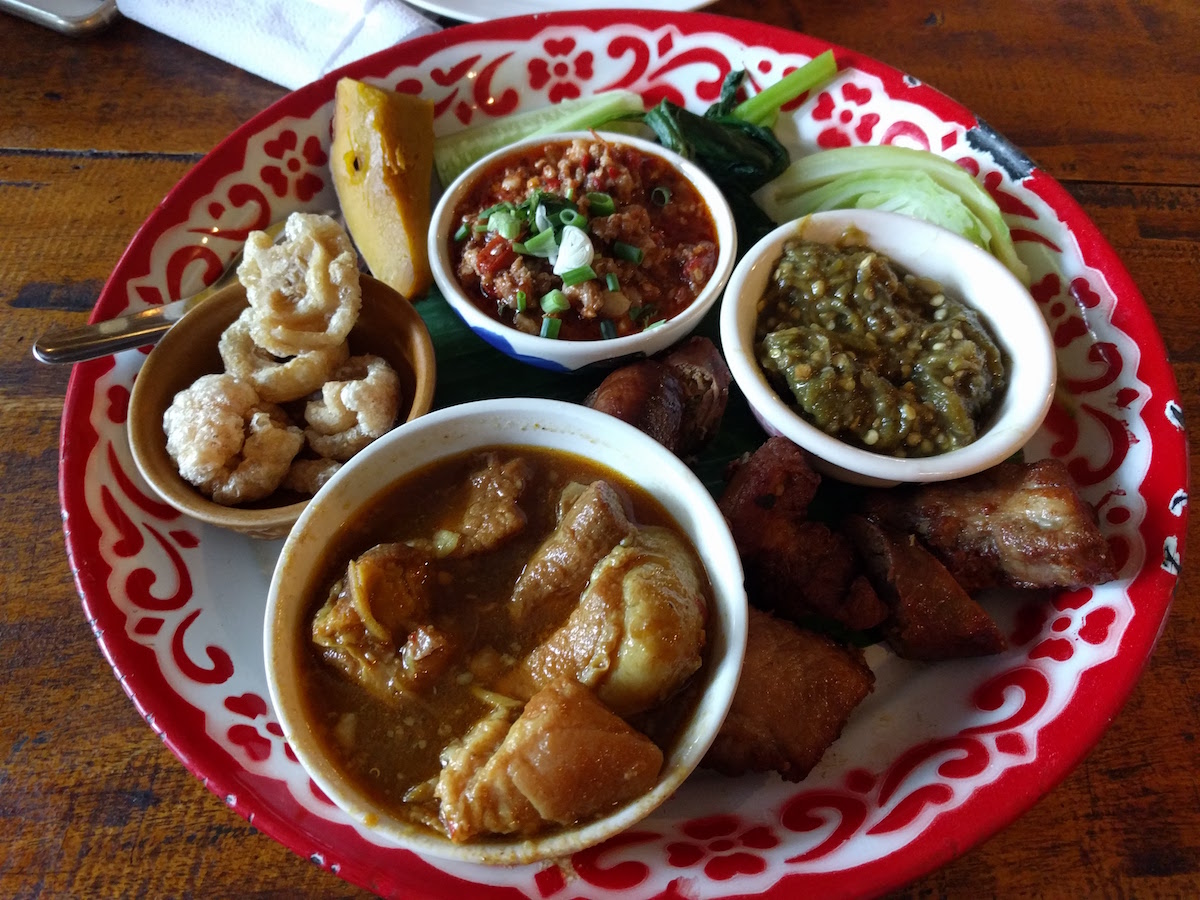 Lanna cuisine is distinct from other regions in Thailand, and tends to be less spicy and less sour, with more influence from Burmese flavors. Most traditional Lanna restaurants will sell an appetizer or meal set which will include 3-5 of the most popular typical dishes, making this a great choice for first-time visitors. Most of my suggestions for Lanna restaurants lean to more authentic local flavors, which may be too spicy/bold for some palates. Not all Lanna dishes are spicy, but if you're not a fan of chili then you should ask for milder versions of curries and stir-fries, and avoid most of the dips. For more details on popular Lanna dishes, you can read this page and this one.
Huen Muan Jai Restaurant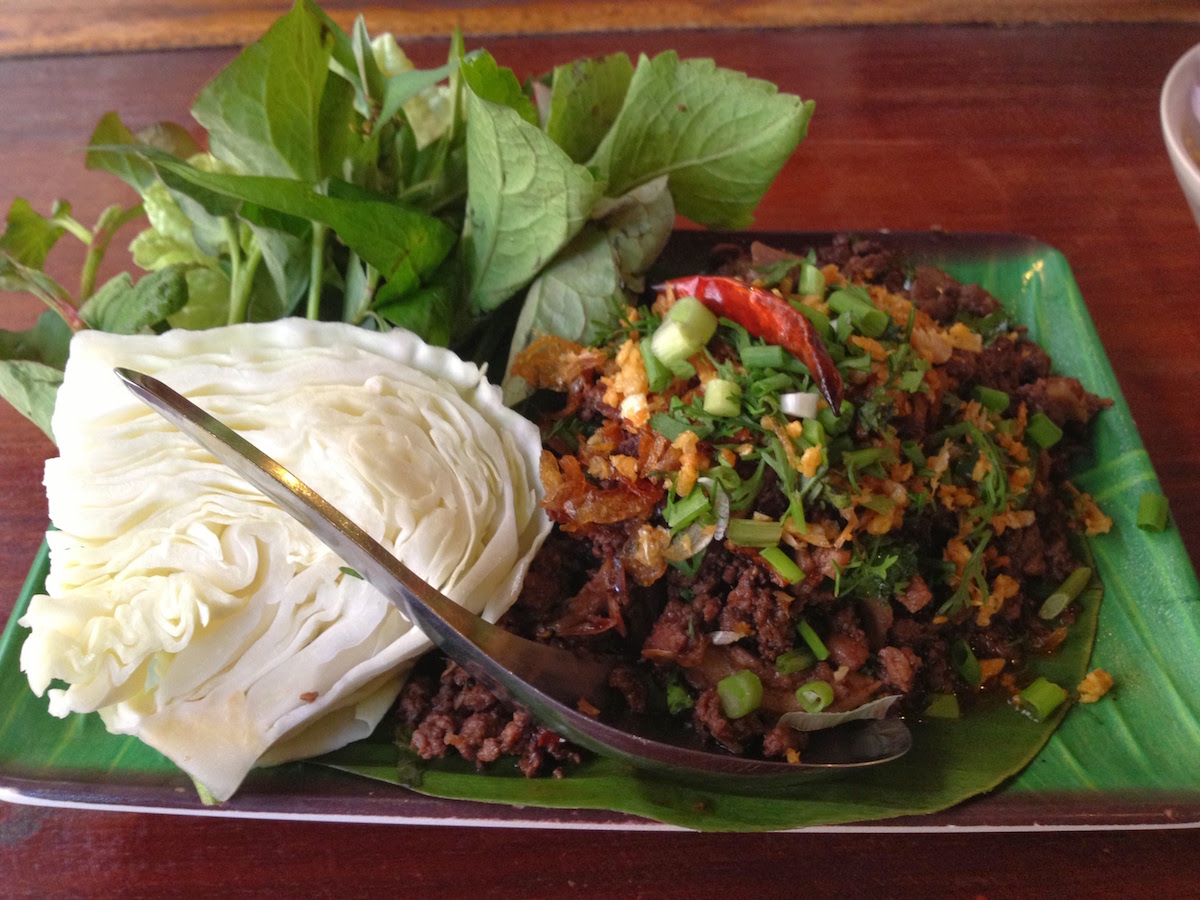 My long-time favorite for local Lanna cuisine, set in a nice old wooden house quite close to the old city, with English friendly menus and some English-speaking staff. Everything I've had there was good over multiple visits over the years and is a must-visit whenever I'm in Chiang Mai. Order the appetizer set to try their excellent Sai Oua(Lanna sausage), two Nampriks(spicy green chili and milder tomato dips served with veggies and pork rinds), fried fermented pork ribs and Geng Hang Lei(sweet braised pork belly curry). They close Wednesdays though, which is different from most restaurants in the area that close Sundays or Mondays. [Foursquare, TripAdvisor]
Han Thung Chiang Mai (Cafe Nature)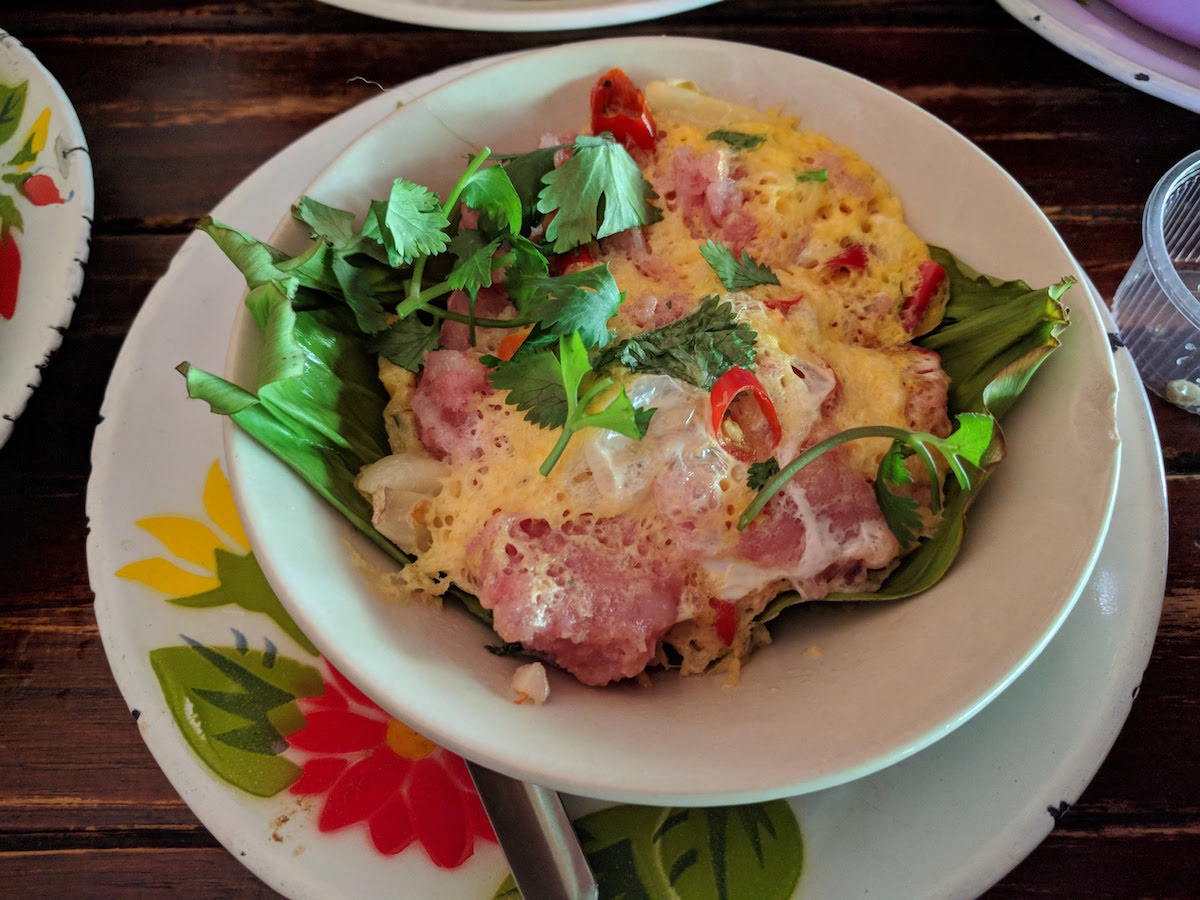 My second favorite Lanna place, a little outside the main Chiang Mai area, but not far from Chiang Mai University. They have a huge menu of smaller portioned and cheap dishes so you can and should order many to try a little of everything. The menu has some English, and someone will usually be able to suggest their most popular dishes if you can't decide. They usually have ant egg dishes if you want to try something different(don't worry, they don't really taste like much, more like bland caviar). The main restaurant is actually the outdoor bamboo-covered areas behind the modern glass Cafe Nature coffee shop, but I think they will serve food in there as well if they are full outside or if it's too hot. [Foursquare, TripAdvisor]
Khun Yay's Khao Soi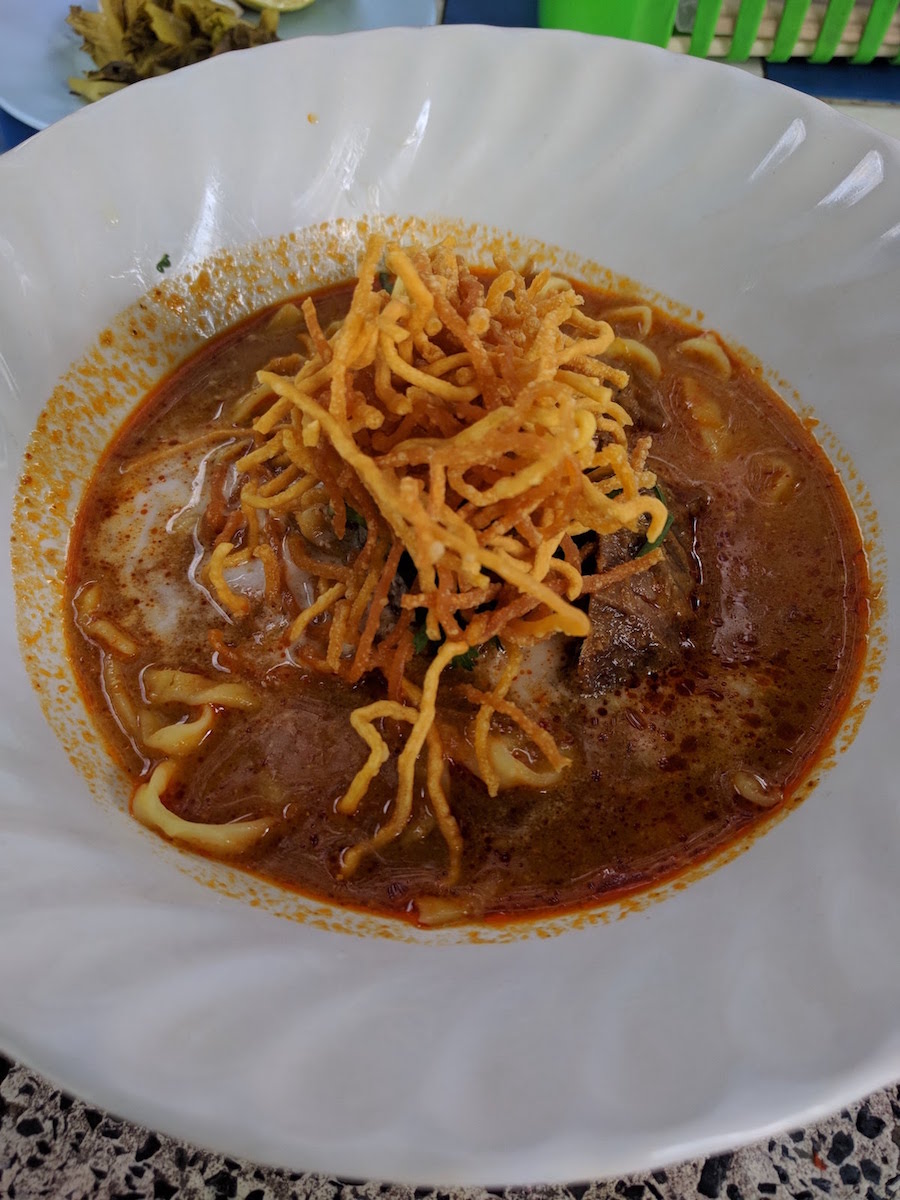 My favorite local khao soi spot in chiang mai, just next to a wat on north ring road and set in the yard of their family home. Her beef khao soi is my favorite, but she also has chicken and pork versions, and all are very cheap. It's become quite popular among tourists and Thais, so you may have to wait for a table, but it's worth it. Other people rave about Khao Soi Mae Sai which is just next to Huen Muan Jai, but I think Khun Yay's is slightly better. [Foursquare, TripAdvisor]
Warm Up Cafe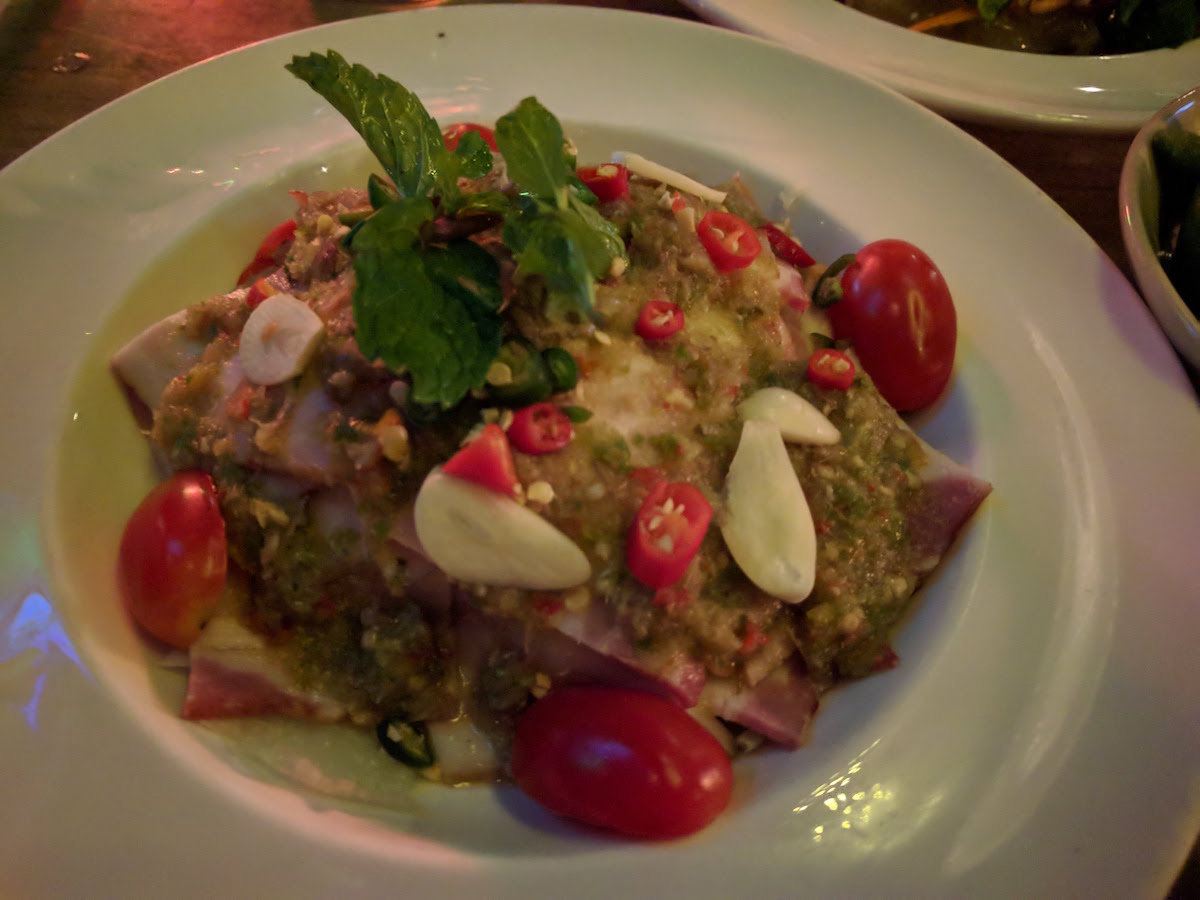 Chiang Mai university hotspot for dinner and drinks, Warm Up also has club music in the back room for partying later at night. Great food and drinks, good prices, an English friendly menu and huge dining area good for larger groups, all make this very popular every night, and packed on the weekends. It will be mostly Thai locals, but they usually have a cover band for 2 hours of English songs and another one for 2 hours of Thai songs, with some foreigners finding their way there to drink and eat. The food steers more towards Isaan and central Thai favorites although there are some Lanna dishes as well. [Foursquare, TripAdvisor]
Tong Tem Toh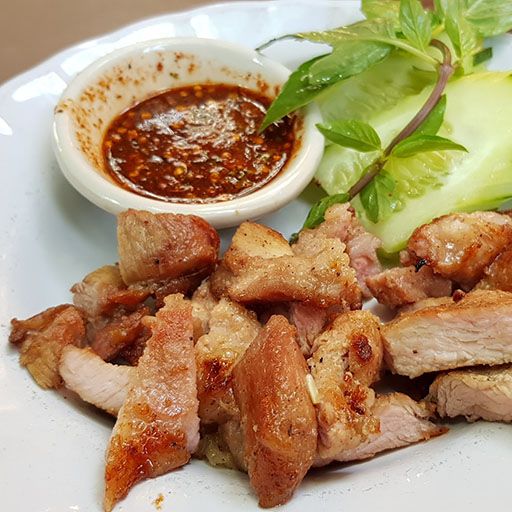 Another great place for Lanna cuisine in a wooden house setting found in the middle of the trendy Nimman area. They serve all the usual Lanna dishes along with other Isaan and Central Thai plates, among which the grilled fish and pork neck are crowd favorites. Many of their barbecue items are only available in the evening though, so stick to Lanna dishes like the appetizer platter, burmese pork belly curry or ant egg dishes if you go for lunch. It's gotten to be quite popular with locals and tourists, so you'll probably have to wait a bit if you come after 6pm, just make sure to get a queue number and menu so you can pre-order your dishes before being seated. [Foursquare, TripAdvisor]
Fern Forest Cafe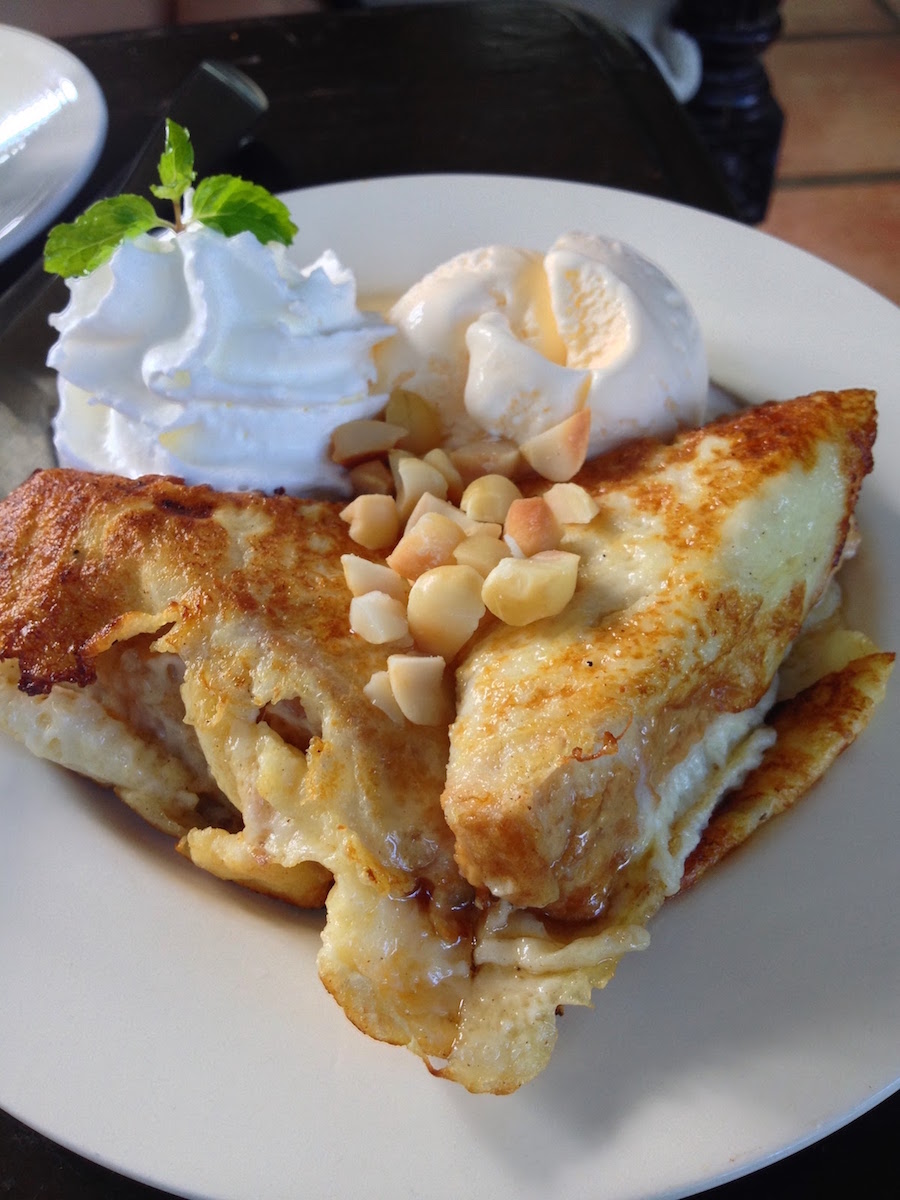 This cafe offers an excellent assortment of dessert dishes, although their regular food menu was just ok. I loved their coconut cream cake which was not too sweet, and their french toast dessert was very tasty as well. The cafe is set in a pretty garden space, with a relaxed vibe that makes it a good choice for a break after walking around old town on a hot day. [Foursquare, TripAdvisor]
The Swan Burmese Cuisine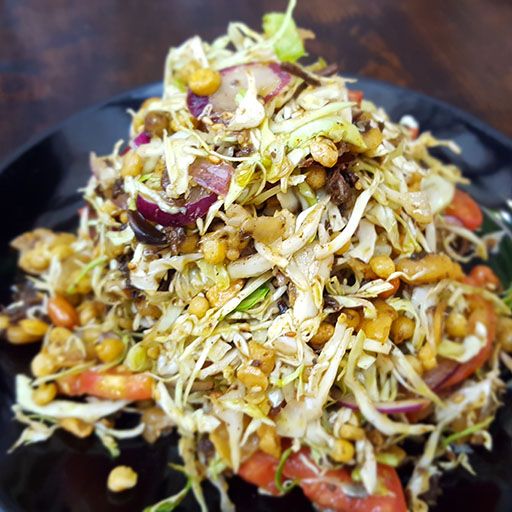 Cute place to try some Burmese(Myanmar) dishes such as the famous Myanmar tea leaf salad. Due to it's location in the old town area, it's a little touristy and slow when busy, but serves pretty good food when you want something a little different than Thai. Stick to the various salads and soups for their best dishes, although a few others like the Beef curry and Shan noodles were pretty good. You'll notice the influence of Burmese cuisine on many of the typical Lanna dishes, as they tend to slant more towards a light Indian flavor profile with less chili and more spices than Thai dishes. [Foursquare, TripAdvisor]
Graph Cafe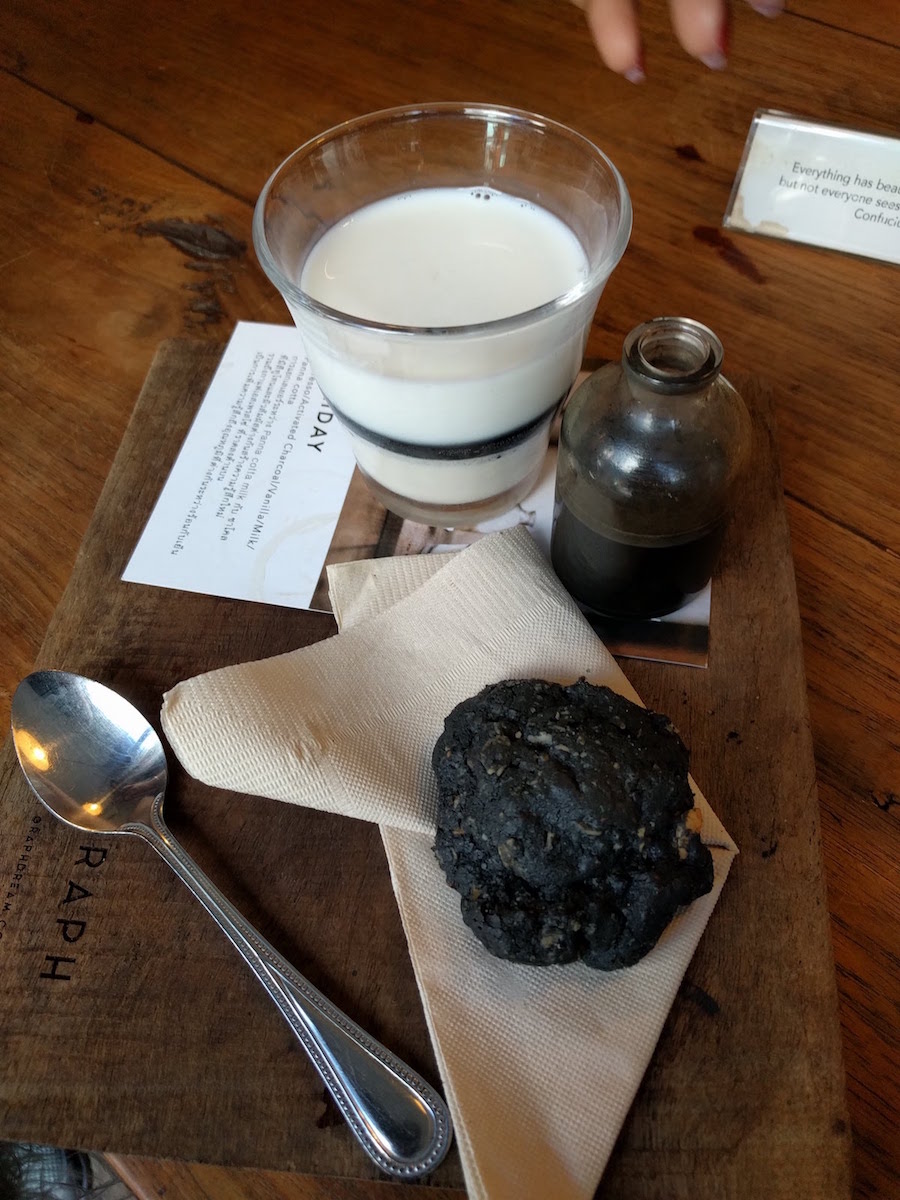 This cafe is one of the originals from the Instagram-worthy cafe scene in Chiang Mai and continues to serve very good (and very pretty) coffee and desserts, although their original location is quite small and popular due to it's location in old town. They offer standard coffee choices done properly, as well as specializing in a number of cold brew and charcoal-activated creations. They have a new and much larger modern location with a food menu at One Nimman mall, near the start of Nimman road. Don't miss their cookies! [Foursquare, TripAdvisor]
Rock Me Burger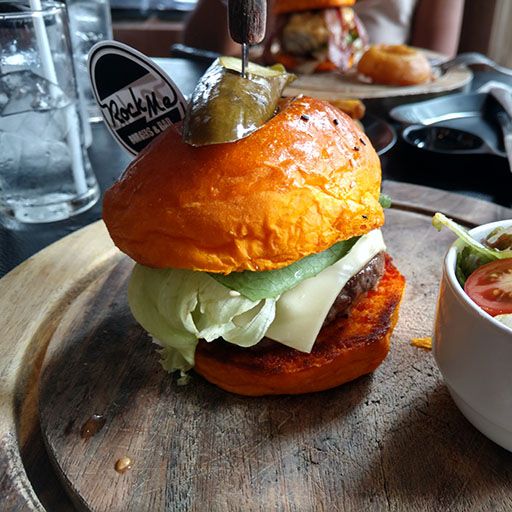 If you get tired of Thai food and want a good burger, this is a popular spot for dinner and drinks that serves great burgers. The menu is rather small and focuses on burgers, hot dogs and a few salads, so you should only come if you want a burger of some sort. Like most places in Thailand, they tend to go heavy on the mayo, and the Mac and Cheese is not great, but otherwise they do a great job with the various burger choices, french fries, onion rings and milkshakes. [Foursquare, TripAdvisor]
Salsa Kitchen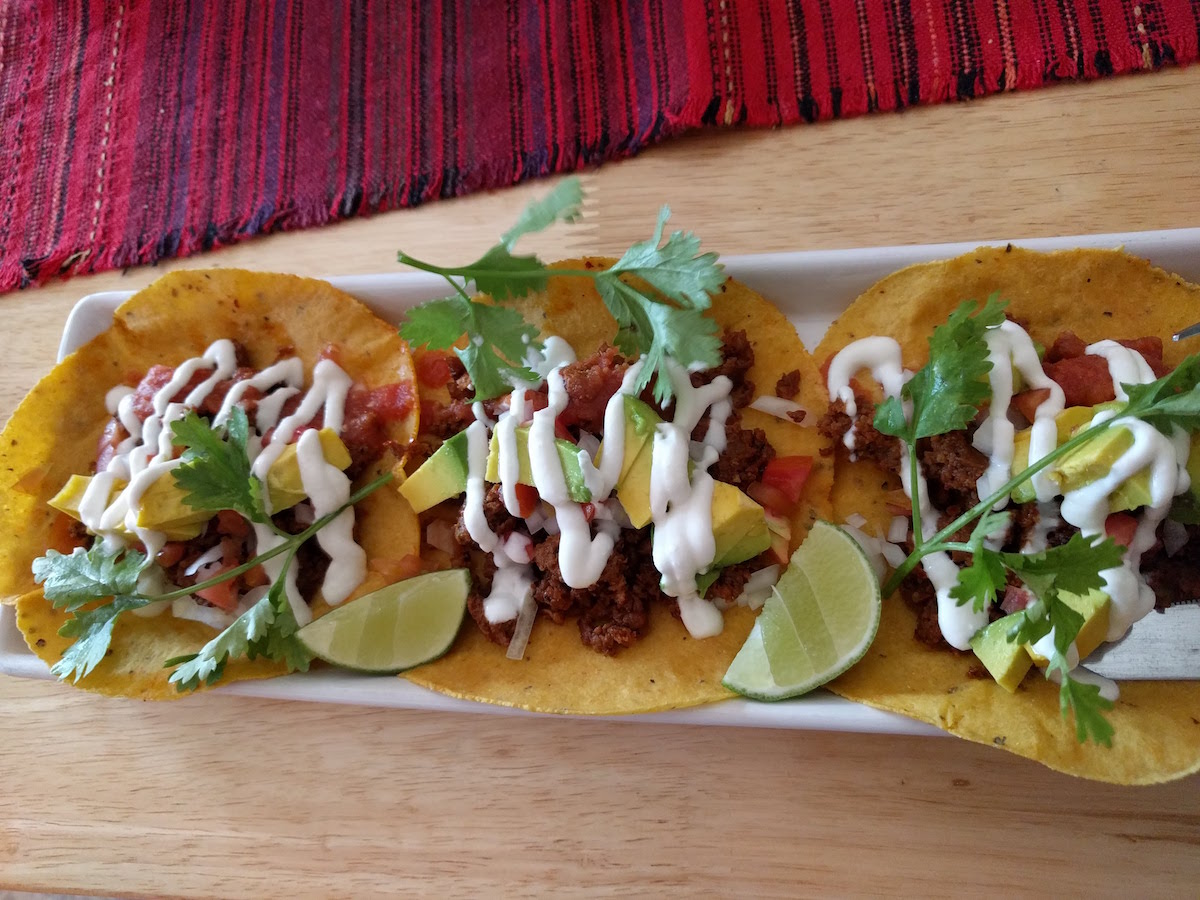 Great Mexican/TexMex restaurant, especially for being in Thailand where the majority are pretty bad. I enjoyed their fresh-fried corn tortilla chips, guacamole and carnitas soft tacos, all are worth ordering. Most meals are served in large American-sized portions, especially if you order one of their tasty burrito lunch combinations. [Foursquare, TripAdvisor]
Khao Soi Islam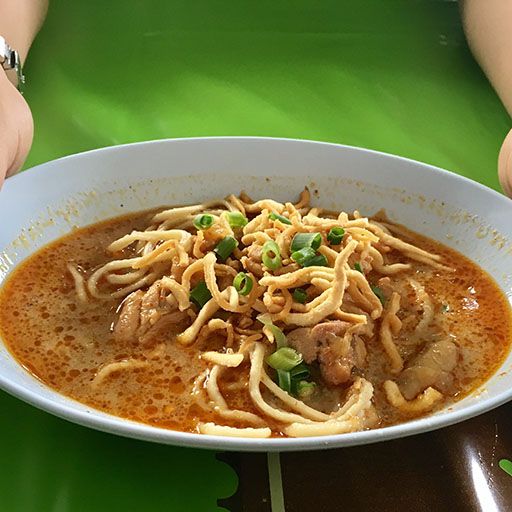 This place is run by Muslim Thais, so no pork dishes, but their beef khao soi and mutton biryani were great. They have a much larger menu than most Khao Soi places, which tend to just serve that and the other popular Lanna noodle soup (Khanom Jeen Nam Ngiao). Regardless, its best to stick to the chicken or beef khao soi, or one of the biryani dishes as the other choices I tried were average. [Foursquare, TripAdvisor]
---
Sightseeing
Lanna Folklife Museum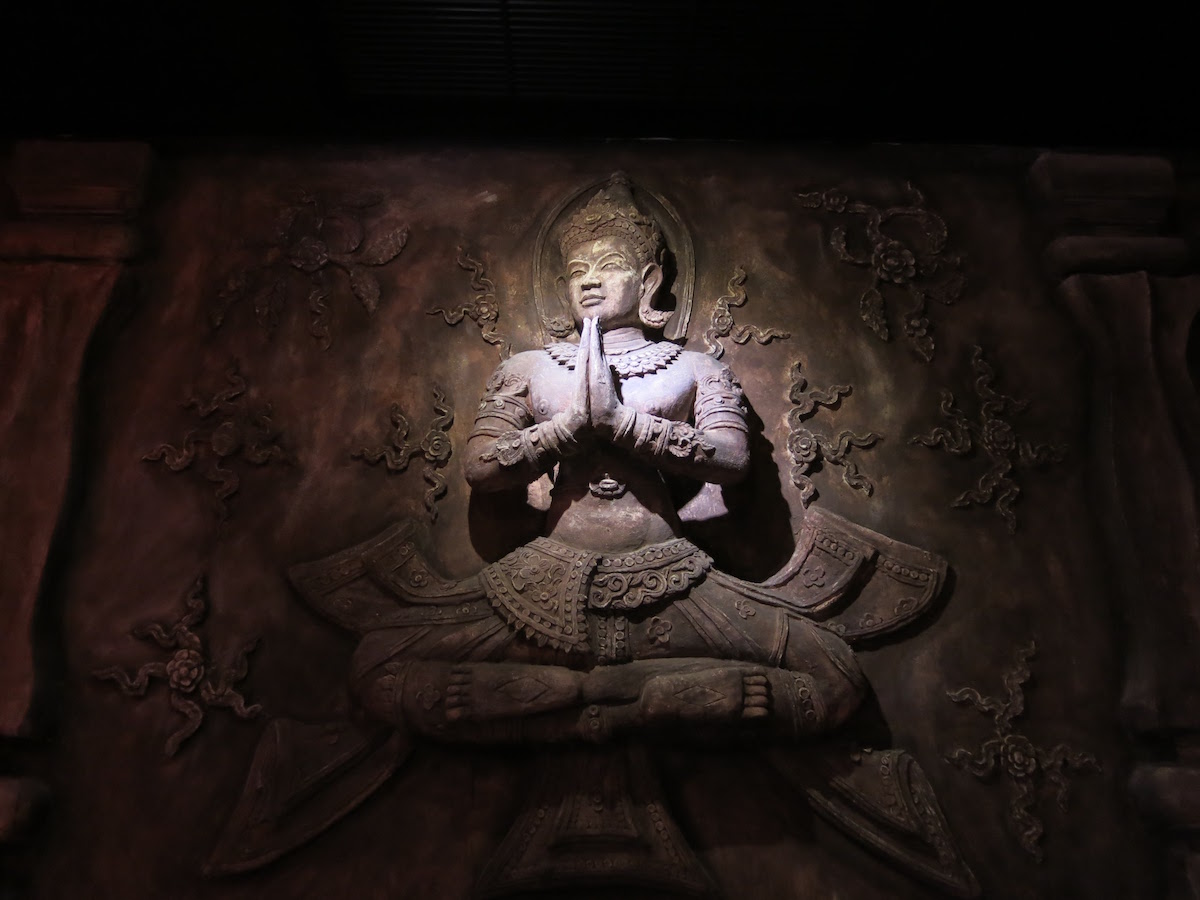 Excellent modern museum focusing on the arts and crafts of the Lanna people. Small enough to enjoy in an hour, it has a nice variety of historic and modern examples from the Lanna culture with English explanations, as well as having wonderful air conditioning to cool off on a hot day. This museum is in the center of town, and has some other nice statues and buildings to look at while you're in the area. Across the street from the museum is an older museum on Chiang Mai history that can be skipped unless you're interested in the historical background of the region. [Foursquare, TripAdvisor]
Tiger Kingdom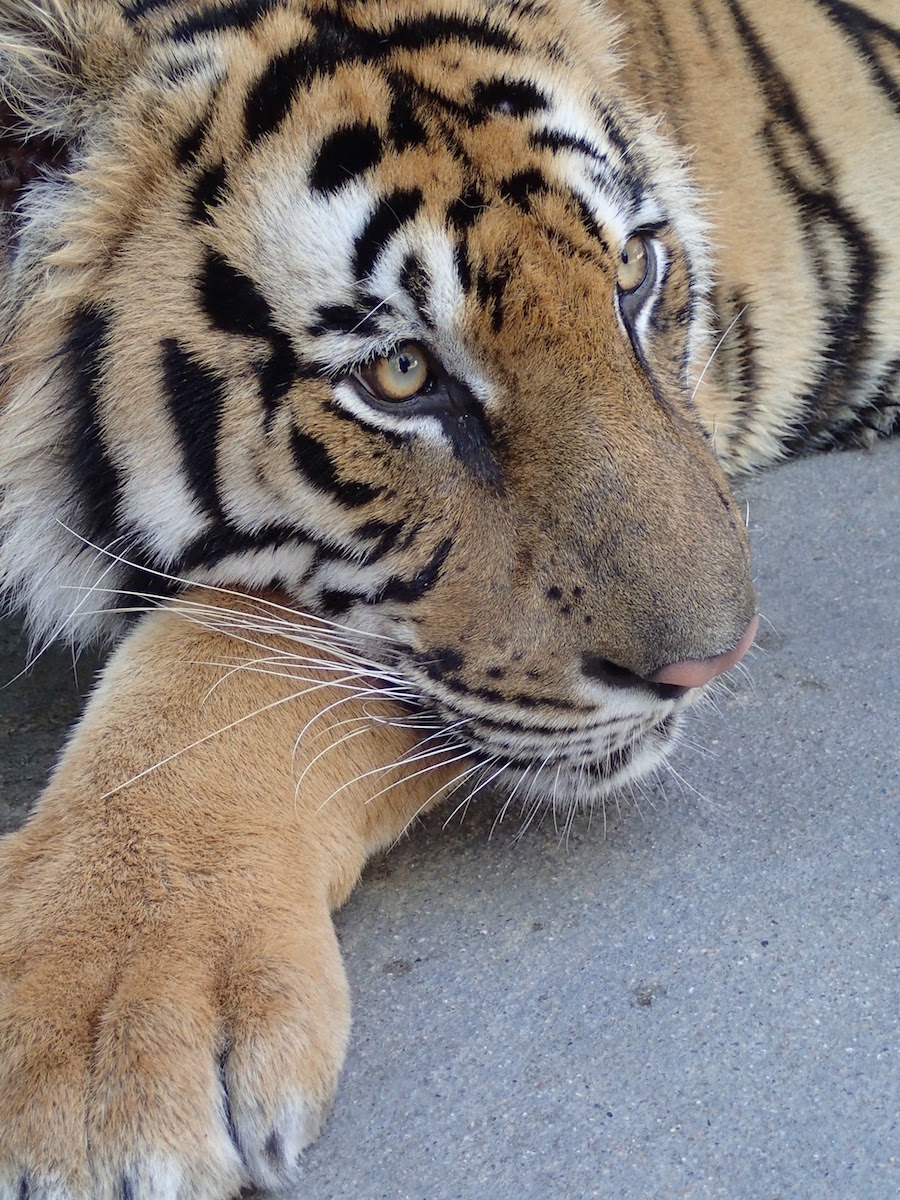 The only animal-themed attraction I really liked, they take good care of the animals. Unlike other infamous place in Thailand, the tigers are not drugged but do tend to nap in the daytime as with most nocturnal felines. All visits with tigers are timed and under personal supervision from handlers, so it's a rare opportunity to experience these magnificent felines up close and personal. If you're lucky, they'll have baby tigers you can feed and take pictures with. It's not cheap but definitely worth a visit. [Foursquare, TripAdvisor]
Mon Cham Viewpoint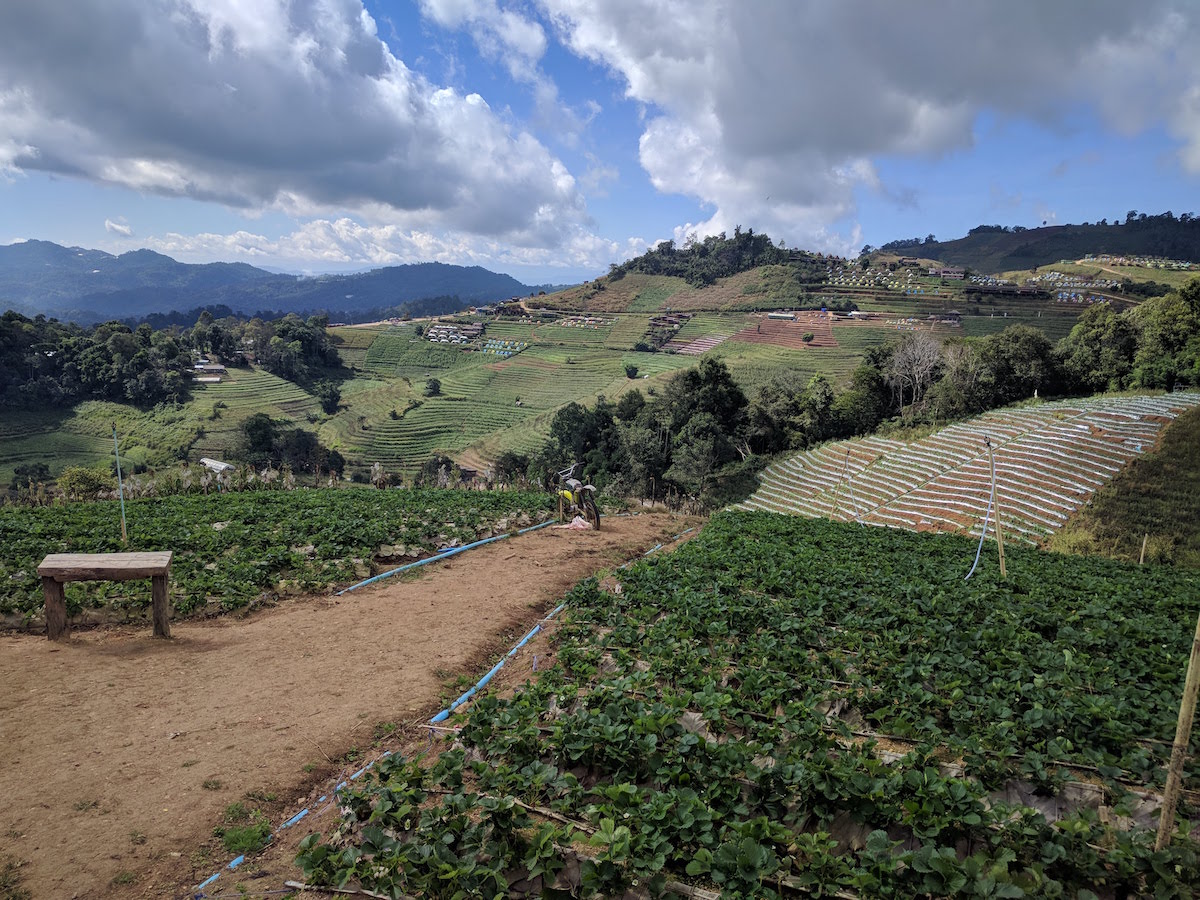 Worth a stop if you're visiting the mountain temples, botanical gardens, tiger kingdom, etc with your own transport. This is close to all of those attractions and has a nice drive up past the royal project farms to a view of rice terraces and valleys, with hill tribe and local people selling some goods at the base of the topmost viewpoint. Next door is a wooden boxcar ride down a dirt road that's popular for children. Food/drink at the actual viewpoint restaurant aren't great, but it's ok for a snack/beer while you enjoy the view after wandering around for pictures. Food at the newer market/parking area just below the main viewpoint has better local menu choices, although English will be very limited. [Foursquare, TripAdvisor]
Doi Suthep Attractions
There are many other attractions around the Doi Suthep area, of which the Chiang Mai Zoo, Queen Sirikit Botanical Gardens, Siam Insect Zoo and Mae Sae Waterfall are all worth at least one visit and I enjoyed these the most out of the many I've gone to in the area. There are also many other tourist-trap style attractions such as the Mae Sa Elephant camp or longneck hilltribe villages that I don't really recommend to everyone because of ethical/authenticity/value concerns. Do your research and visit what's best for you as they are all in the same general area.
Chiang Mai Walking Street
The main walking street market is only on Sunday evenings, starts at Thapae Gate and runs most of the way through the city when they close Rachadamnoen road to traffic. This market is great for local crafts, people watching, and snacking on food and drinks from local vendors. It is extremely popular and can get crowded, but you can leave by one of the many side roads if you don't want to traverse the whole thing.
[Foursquare, Tripadvisor] Saturday nights there is a smaller walking street on Wua Lai Road, starting near the South gate, that's similar to the Sunday market. [TripAdvisor]
Chiang Mai Night Bazaar
If you want some souvenirs or snacks and you can't make the weekend night markets, the Chiang Mai Night Bazaar is open every night. Make sure to go inside the large main buildings and not only along the stalls on the street. Be sure to haggle here if you're going to shop, although I prefer the boutique shops scattered throughout the city for nicer quality souvenirs that are less generic. The inside area has a number of food vendors catering to Chinese and Indian tourists although I've found most of them not worth the prices. [Foursquare, TripAdvisor]
Ploen Rudee Night Market is a newer night market across the street, although it's primarily food and drinks. It is worth stopping by for a beer as they usually have a good band around 7-9pm, but the food is mostly foreign and not very good so I'd generally avoid eating here. [Foursquare, TripAdvisor]
---
Temples
There are hundreds of temples in the Chiang Mai area and seeing them all would keep you busy for weeks. The following four temples are the ones I enjoy most among the dozens in the old town area and are easily visited by walking around for an hour or two.
Wat Phra Singh Waramahavihan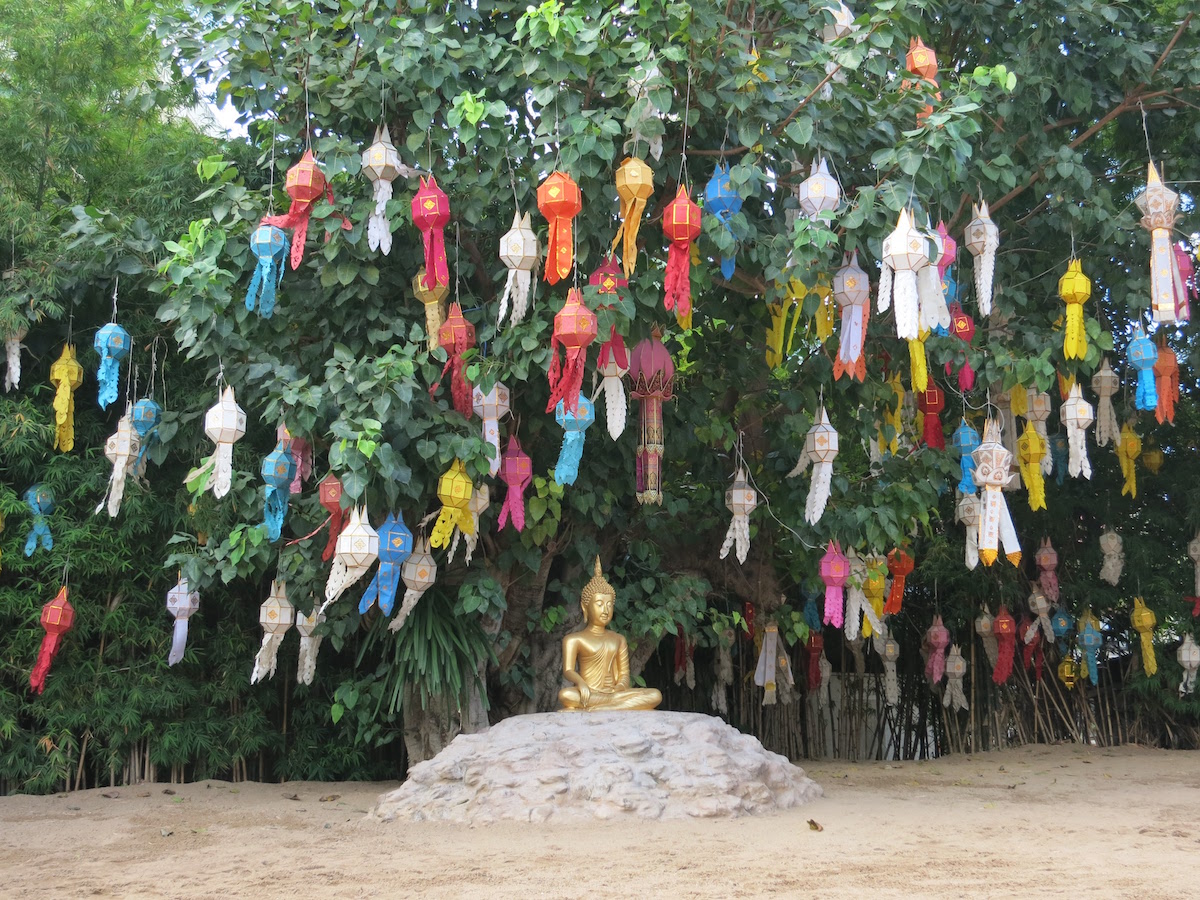 This temple is one of the most visually impressive in the old town area. The temple houses an important Buddha statue: the Phra Buddha Sihing which gives the temple its name. Every year, during the Songkran festival, the statue is taken from wihan Lai Kham and carried through the streets of Chiang Mai in a religious procession during which the spectators honour the statue by sprinkling water over it. The whole temple complex underwent extensive renovations under the famous monk Khru Ba Srivichai during the 1920s. Many of the buildings were again restored in 2002. [Foursquare, TripAdvisor]
Wat Chedi Luang Varavihara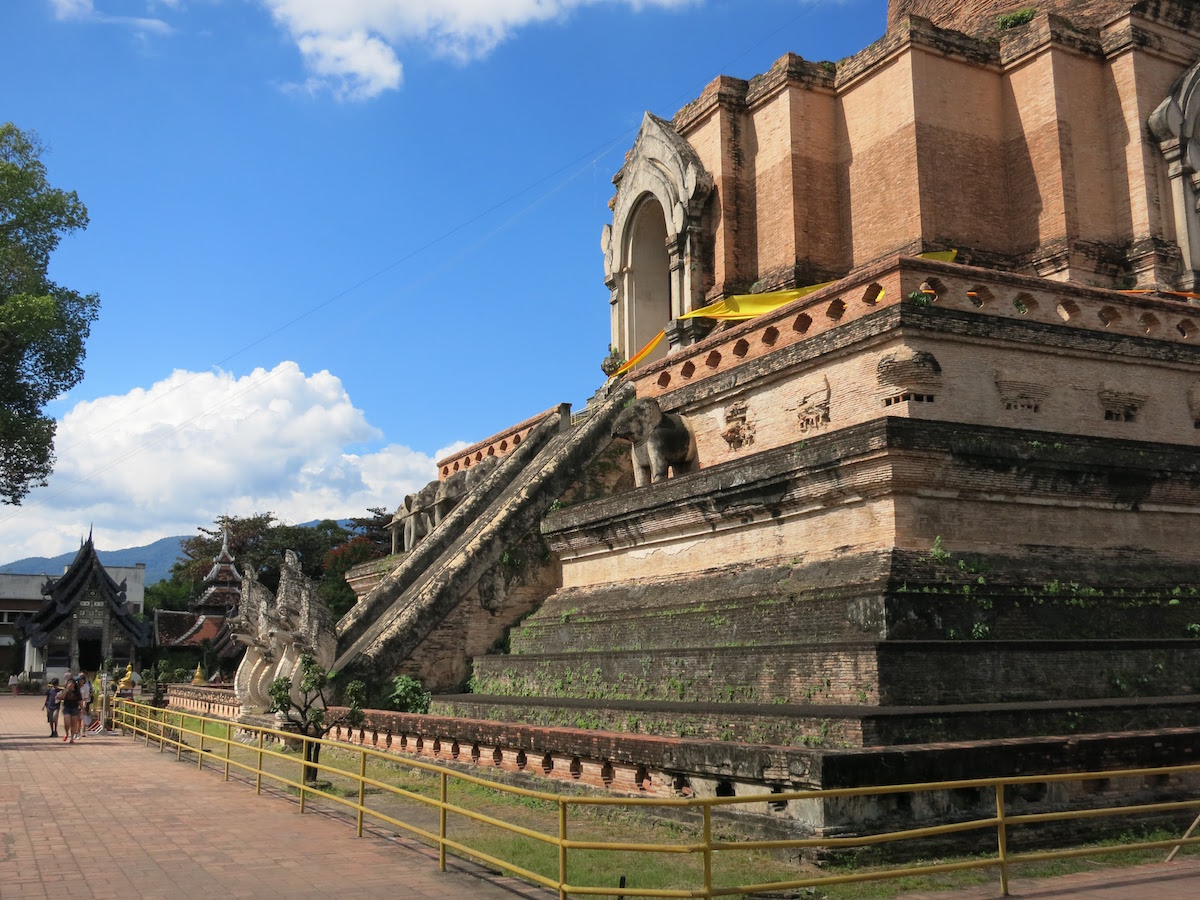 Built about 600 years ago, Wat Chedi Luang (temple of the royal stupa) is an impressive temple that once housed the precious Emerald Buddha (now in the royal palace in Bangkok). Wat Chedi Luang hosts monk chats every day, where tourists are invited to speak with monks (usually novices) and ask them anything about Buddhism or Thailand. [Foursquare, TripAdvisor]
Wat Lok Molee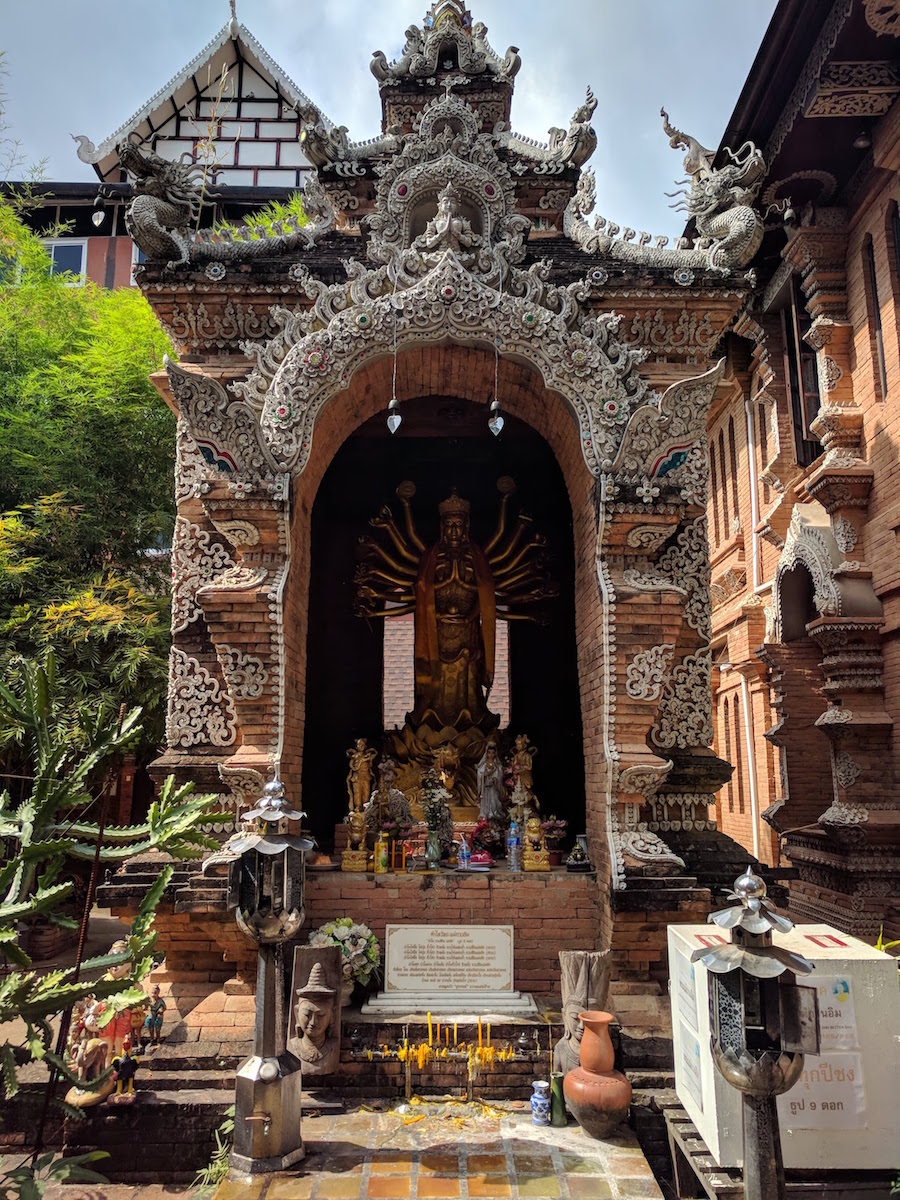 Wat Lok Molee was built more than 600 years ago and is situated on the north side of the moat surrounding the old part of the city. You'll notice a few differences from the many other temples in the city. The temple is aligned along a north-south axis - most Buddhist temples are orientated towards the east and the rising sun. The brickwork of the large chedi is left mostly bare, this in contrast to the, often recently, stuccoed chedis of other temples in Chiang Mai. Of note are the finely sculptured Nāgas and wooden temple façade. [Foursquare, TripAdvisor]
Wat Inthakin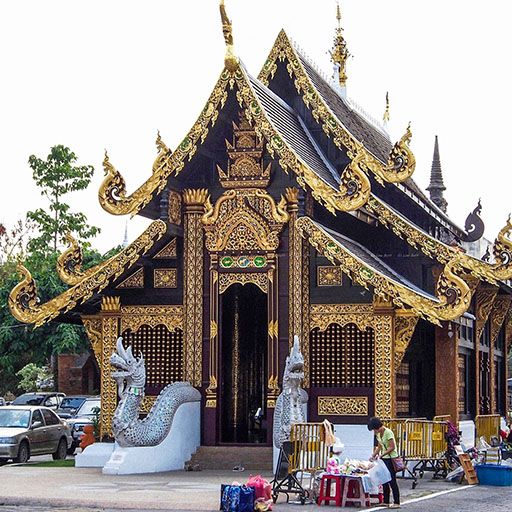 Wat Inthakin is a little visited temple in the heart of the old walled town of Chiang Mai, and is the temple where the city pillar was placed in 1296. The temple is also known as the Wat Sadue Muang, which translates to "temple of the city navel", a reference to the spot in the center of town where the temple was built over 700 years ago.[Foursquare, TripAdvisor]
Wat Phrathat Doi Suthep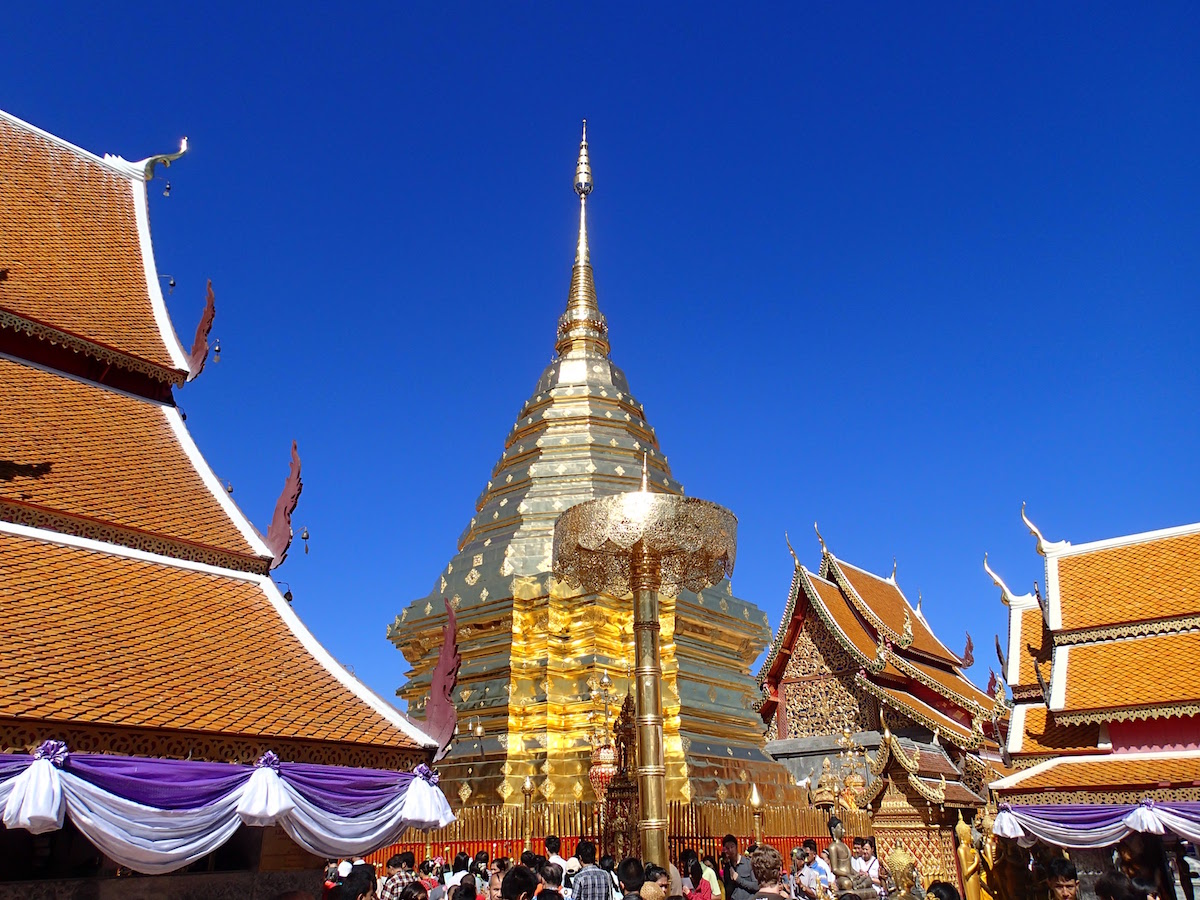 This temple is on Doi Suthep mountain outside the city,and is probably the most famous in the region. It's well worth at least one visit, although it's usually a bit crowded as a result of its fame. The view of the city valley is worth the trip up the mountain on a nice day, although the road is a bit steep and narrow in some places. If you're riding a motorcycle and have a passenger, drive carefully and make sure you have enough CCs for the climb as well as reliable brakes for the descent. [Foursquare, TripAdvisor]
---
Nightlife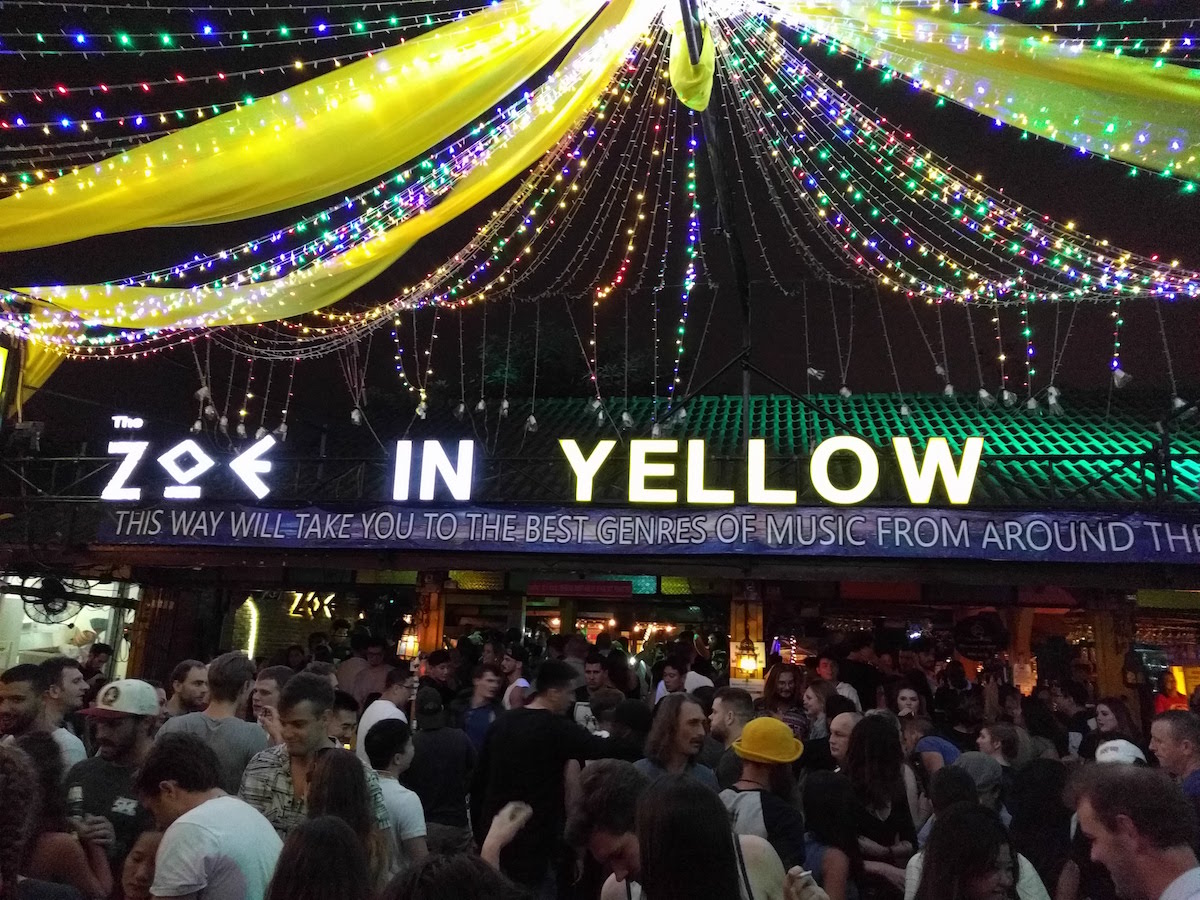 The main foreigner/backpacker bar/club party area is centered around Zoe In Yellow [Foursquare, TripAdvisor]. This block also includes venues for live reggae/ska music at Root Rocks Reggae Bar and live metal/rock bands at Pentatonic Rock Bar, while Zoe is geared towards DJ/dance music in the middle. After this area closes at 12, most go to Spicy [Foursquare] nightclub on the ring road a few blocks away, which is EDM primarily. Spicy is worth going to if you want to keep partying, as there aren't really any other choices anymore after the recent military crackdowns. Spicy recently moved to a newer venue, so it's more organized and like a modern club instead of its previous sketchy, after-hours venue.
For indoor live cover bands with food and drink, head over to Warm Up Cafe with a younger Thai crowd. For a mellower night at an outdoor riverside venue, Riverside Bar & Restaurant and The Good View are both geared more towards an older tourist crowd. All of these have reasonable food and drink prices, with plenty of tables. Another popular bar for Jazz enthusiasts is North Gate Jazz Co-Op, which is more barebones and much smaller, but has excellent jazz jam bands most nights.
---
Trips near Chiang Mai
Chiang Rai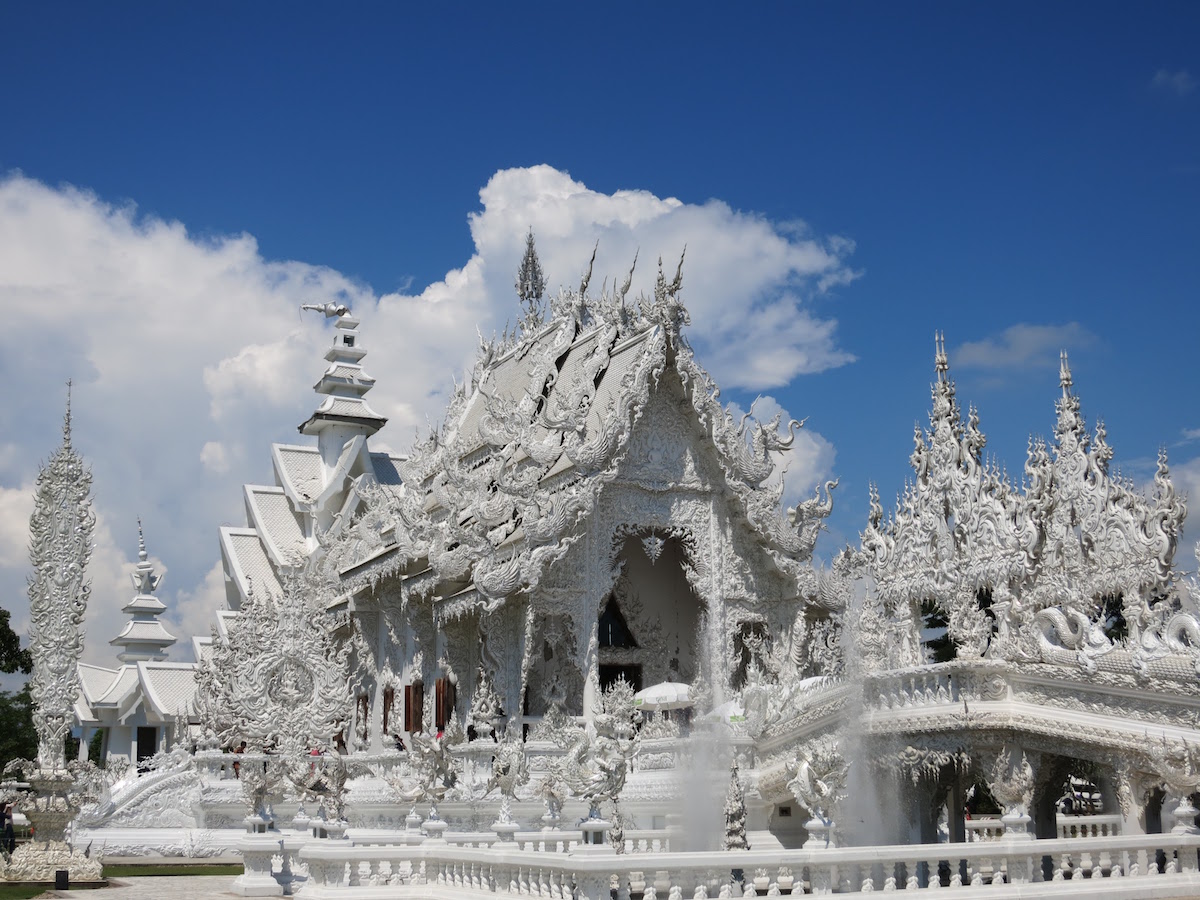 If you have an extra day in Chiang Mai, a day trip to Chiang Rai is well worth the time to see it's two most famous attractions, the White Temple [Foursquare, TripAdvisor] and the Black House [Foursquare, TripAdvisor]. Both were created by famous Thai artists and are open year round to the public. Most tours from Chiang Mai will include both in their itinerary as well as a stop for lunch to enjoy the Lanna cuisine in Chiang Rai. If you hire a private tour or driver, from hotel or a website such as https://www.klook.com/, then you can go to one of the many restaurants along the Krok river to have a laid-back meal with a view. I enjoyed my lunch at Lulum Rimkok [Foursquare, TripAdvisor], and they had an English menu as well as an English-speaking manager when I went.
Pai
Pai is a small town in the mountains a few hours west of Chiang Mai. This was hugely popular among backpackers for many years and as such has become mostly a tourist town, without many of the charms it must have once possessed as a small rural Thai town. Even worse, the popularity of a recent Chinese movie featuring Pai and Chiang Mai has resulted in growing hordes of Chinese tours over the past few years, making it even less enjoyable as a holiday destination when you want to enjoy nature and a slower life. While there are many pretty natural areas surrounding the town, and a variety of trekking and rafting options, overall I don't think it's worth the long drive from Chiang Mai unless you want a stopover on the way to Mae Hong Son.