I wasn't quite sure what to expect from Quito since I was not a big fan of Ecuador's second largest city, Guayaquil, but I was pleasantly surprised.  With an elevation of almost 2 miles, it has a much cooler and dryer climate along with some spectacular views of the various peaks and valleys which contain the city sprawl. I was also quite impressed by its culinary scene. Quito has a wide range of local and international restaurants and bars, including some of the best tasting menus I had during the 6 months I travelled South America in 2022.
Note: The month I was there(June 2022) coincided with protests that blocked roads in and around Quito, so many places were closed as a result. I managed to visit a number of attractions and restaurants but will also list a few I was unable to visit that were highly rated by the web and local friends (and still on my list for next time).
Top Places to Visit
🌟Pre-Columbian Art Museum House of Praise (Museo de Arte Precolombino Casa del Alabado) - This is probably the best museum in Quito, focusing on precolonial artifacts from around the country, housed inside a beautiful colonial building. While you're in the historic center, walk around and check out the Plaza Grande and maybe the Museo de la Ciudad if you want to learn more about Quito and its history.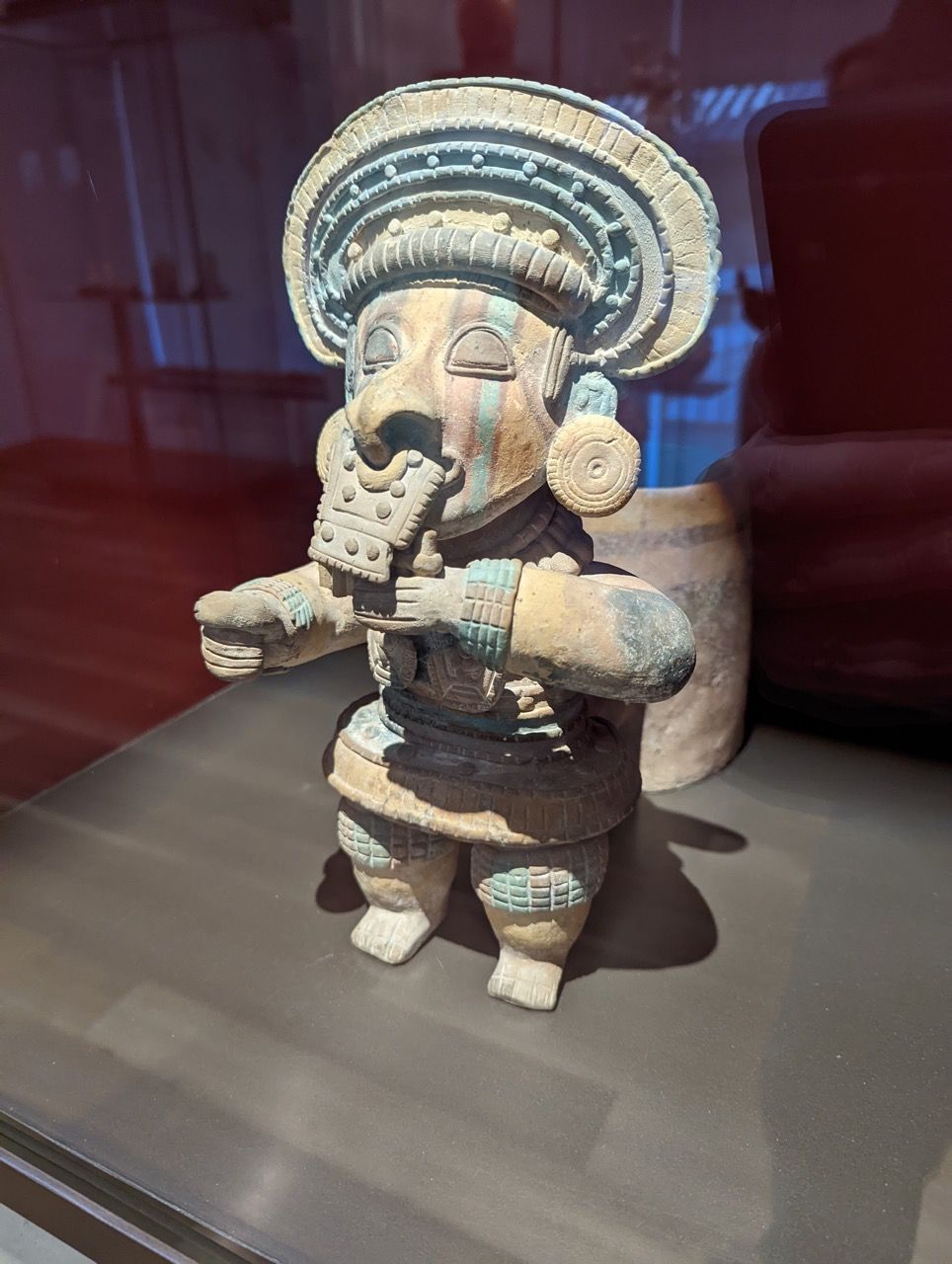 🌟Basílica del Voto Nacional - This is the most impressive church in Quito, and has a much more interesting architectural design and decoration than the cathedral in the historic center (which was pretty disappointing and not really worth entering unless you're really into churches). The church and grounds are done in a classic neo-gothic style, and climbing up to the towers gives you some great views of the surrounding city valley. While you're in the area, check out the Contemporary Art Center of Quito which is a nice and free museum housed in an old military hospital.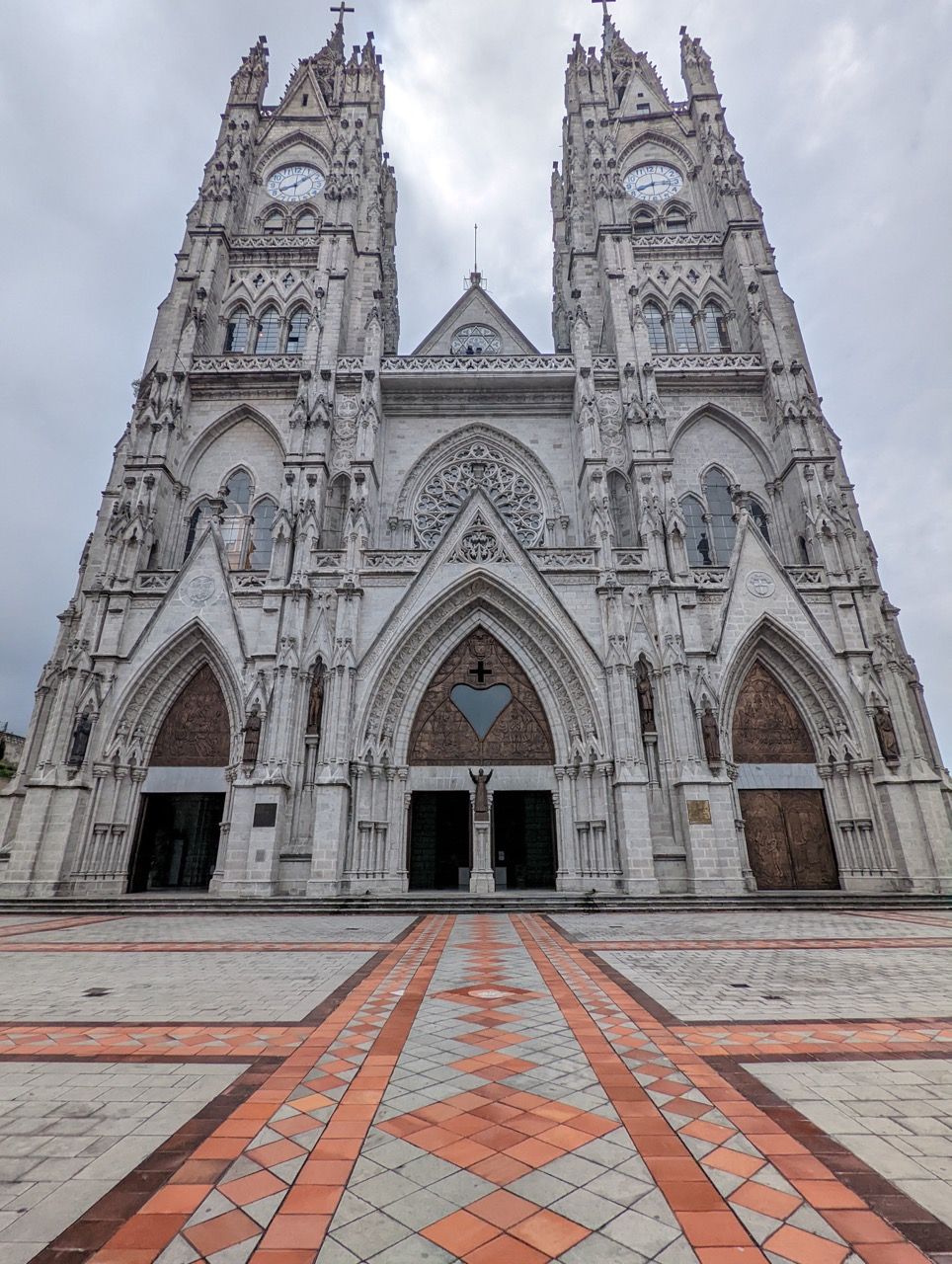 🌟Casa Museo Guayasamín - Ecuador's most famous artist created a foundation to showcase his artwork in a museum of his own design, and also donated his house and property for it. The main museum building is cool, but don't miss the tour of the artist's house, which was a museum all on its own. The views over the valley are great, and it's just next door to Parque Metropolitano Guangüiltagua, which is Quito's largest park and nice to walk around for some exercise and cleaner air.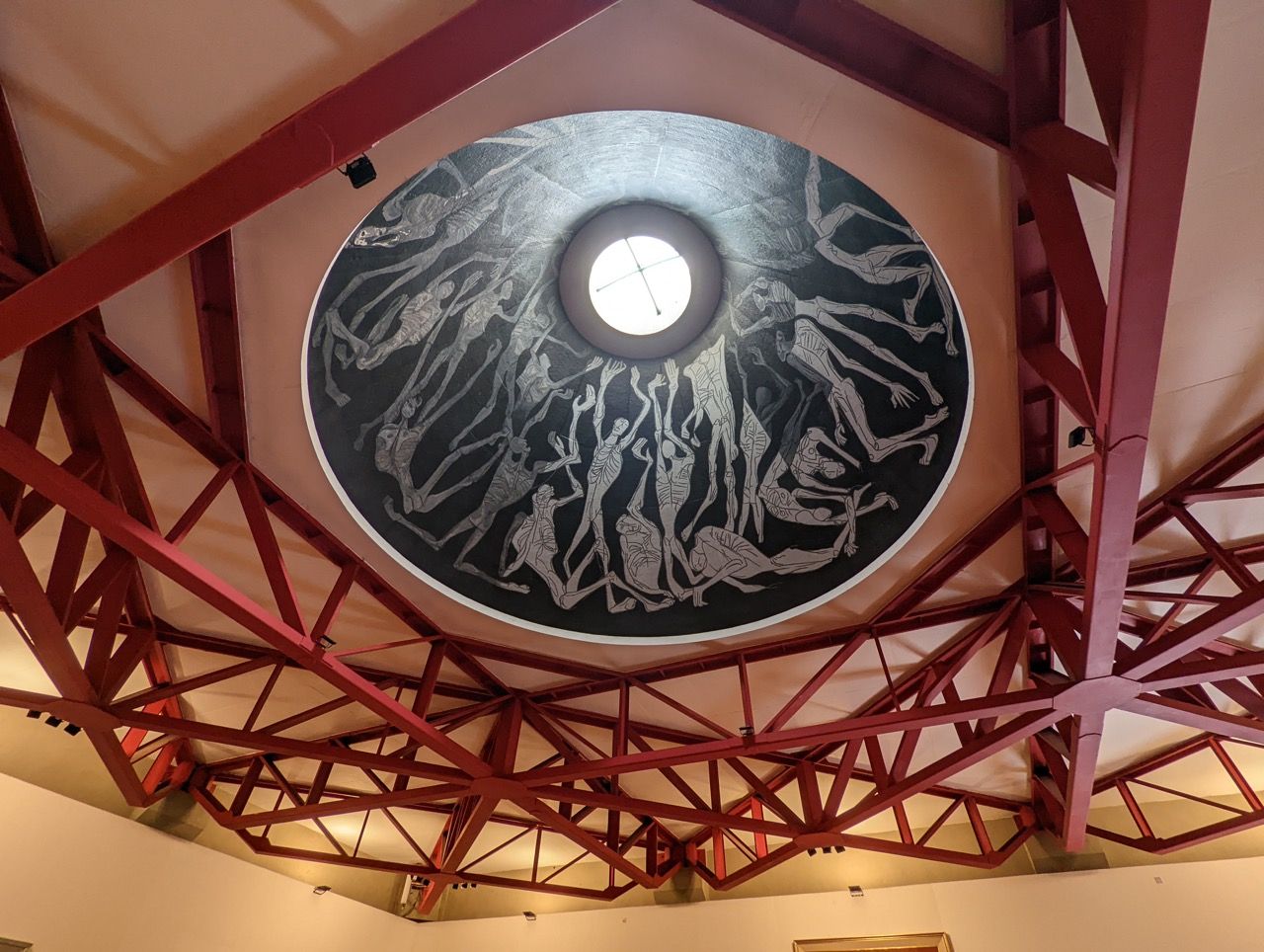 Middle of the World City (Mitad del Mundo) - One of the top tourist sites around Quito, worth the 45 minute drive from the city to spend a few hours in the area. While the monument marking the center is not quite on the equator, it makes for some nice photos nonetheless. While you're there, also check out the Intiñan Site Museum next door.  A short drive nearby is the Museo Templo del Sol Pintor Cristobal Ortega Maila, who is Quito's 2nd most famous artist. Just next to that is a great place for a quick hike on a sunny day to Mirador Natural Volcan Pululahua. From this viewpoint you have a great view of the Pululahua volcano's caldera. The caldera is one of the largest in South America and has been a protected geobotanical reserve since 1966.  
Mindalae - Ethnohistoric & Crafts Museum of Ecuador - Cute museum housing a wide range of traditional Ecuadorian arts and crafts, that also doubles as a store if you want to pick up any high quality crafts at reasonable prices to take back home. Worth a stop if you're in the Mariscal area, as is the La Mariscal Artisan Market for more souvenir shopping.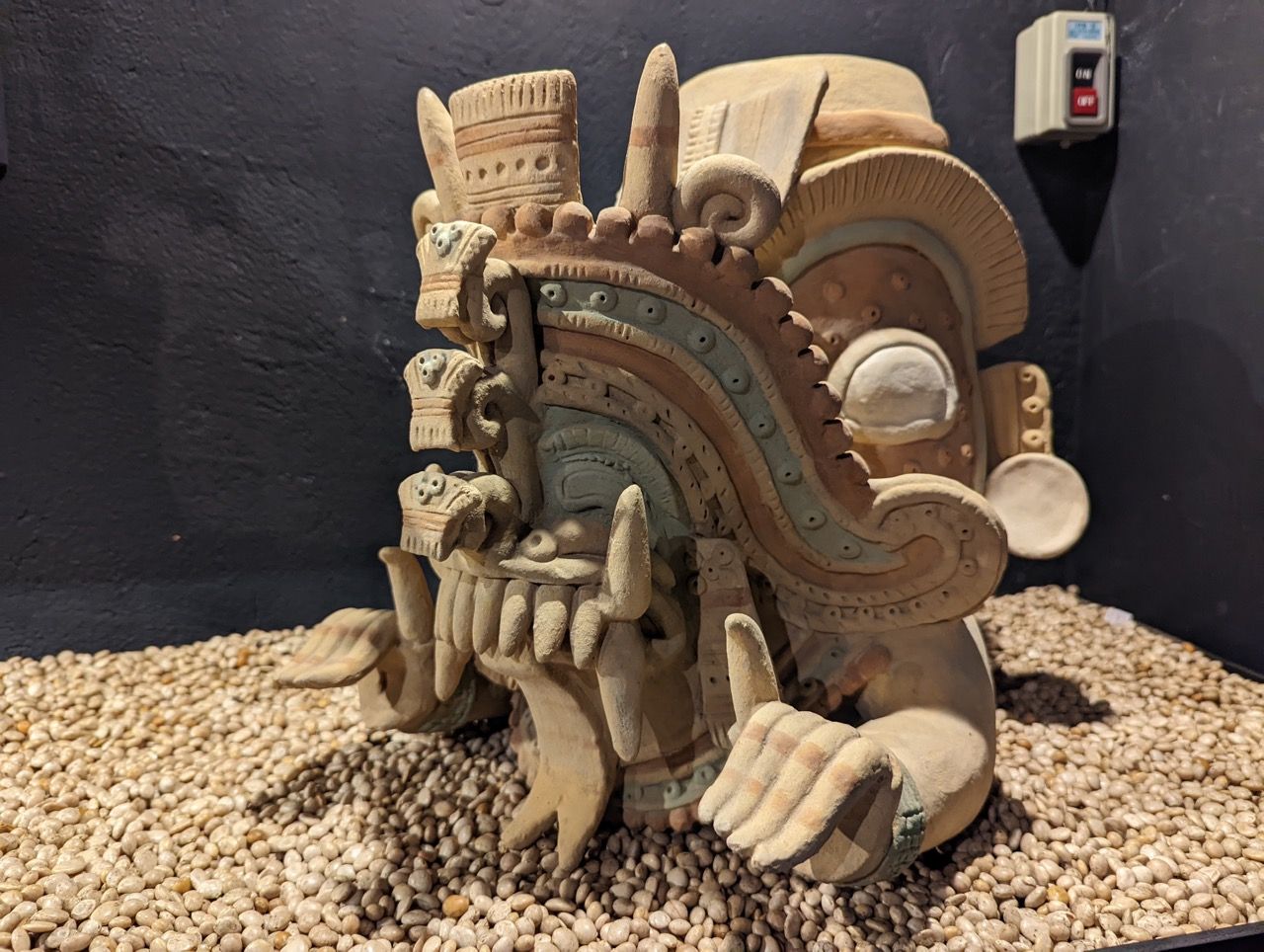 National Museum of Ecuador (Museo Nacional del Ecuador) - Worth a visit if you're into museums, and this one is also free. Has a mix of contemporary art exhibitions along with an exhibition on colonial/precolonial art and artifacts.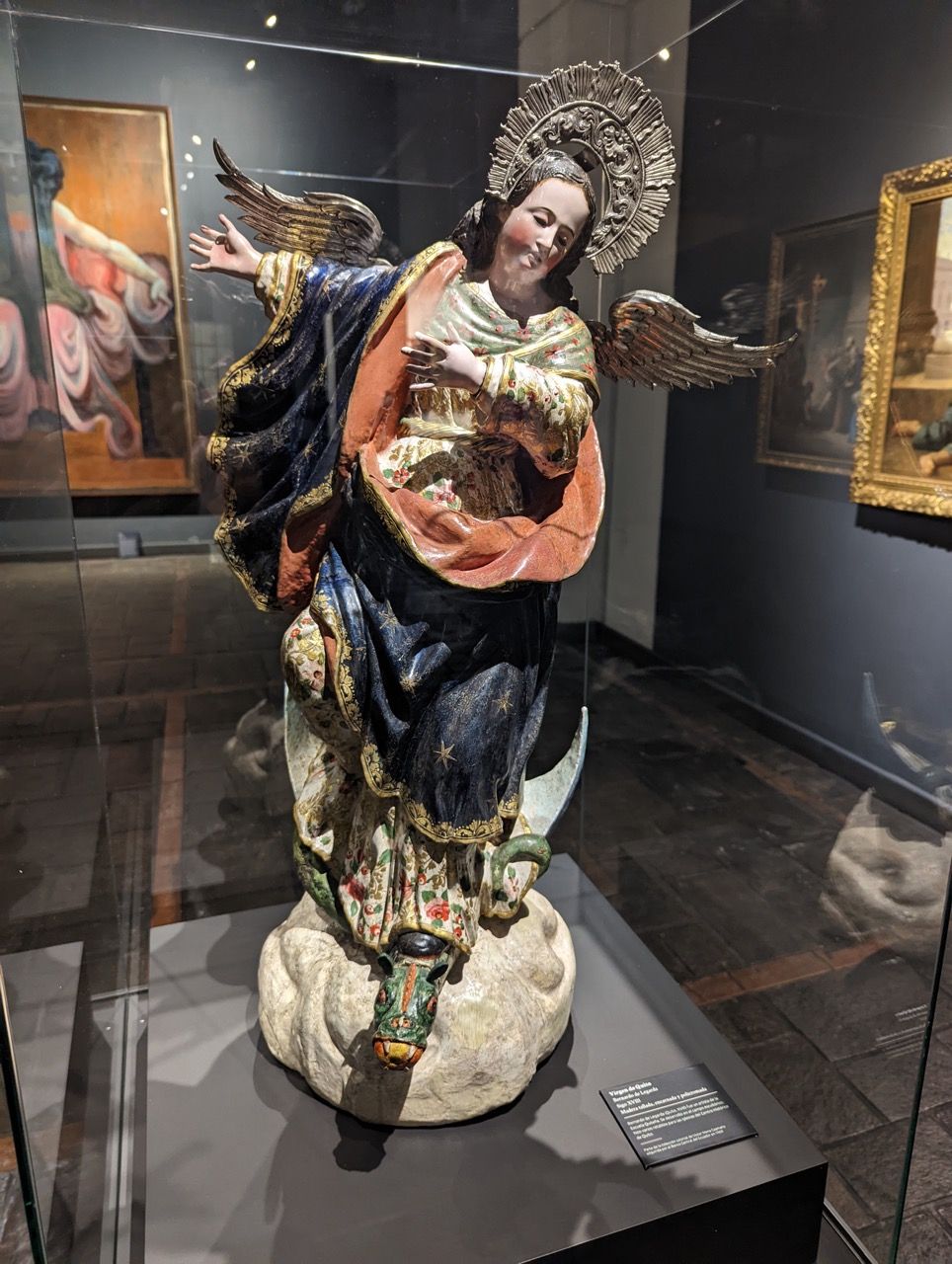 Best Places to Eat
🌟 Zazu - One of the top 3 tasting menus I had in South America. The restaurant itself was a tad bit shabby for a fine-dining establishment, and the immediate neighborhood is not the prettiest, but the food and service more than made up for it. If they offer it, don't miss the Fois Gras creme brûlée, which had a nicely balanced richness and texture. The deconstructed Ceviche gelée was also outstanding in terms of its execution and flavor profile. Overall it was well worth the ~$100 menu price.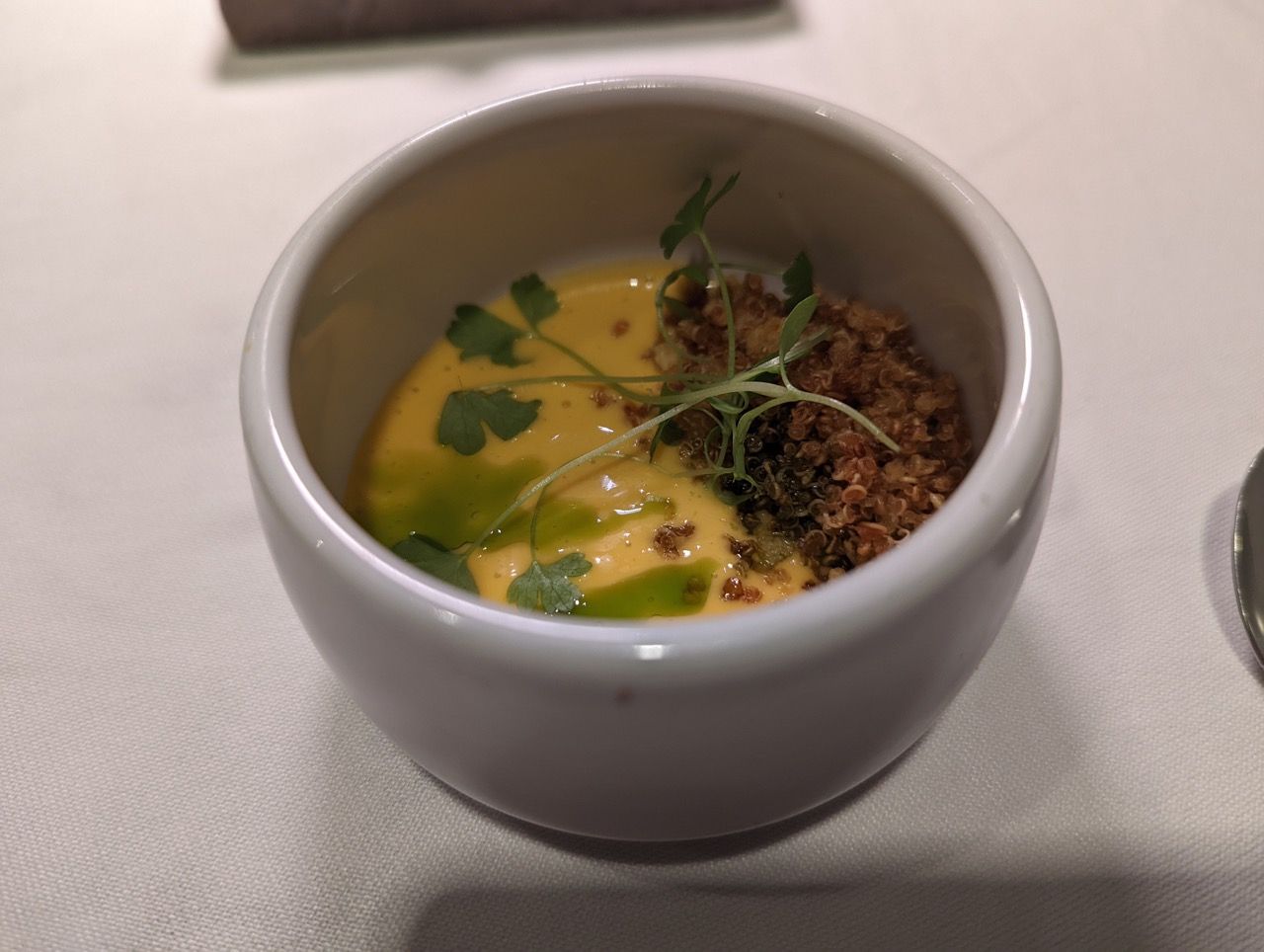 🌟 Ciré Capital - The best service and timing among all the fine-dining establishiments I visited. While not all the dishes were knock-outs, it was overall a very enjoyable meal in a nicely designed restaurant. Mushroom paella, ribeye with gnocchi and roast llama with crunchy quinoa and ají were all top notch.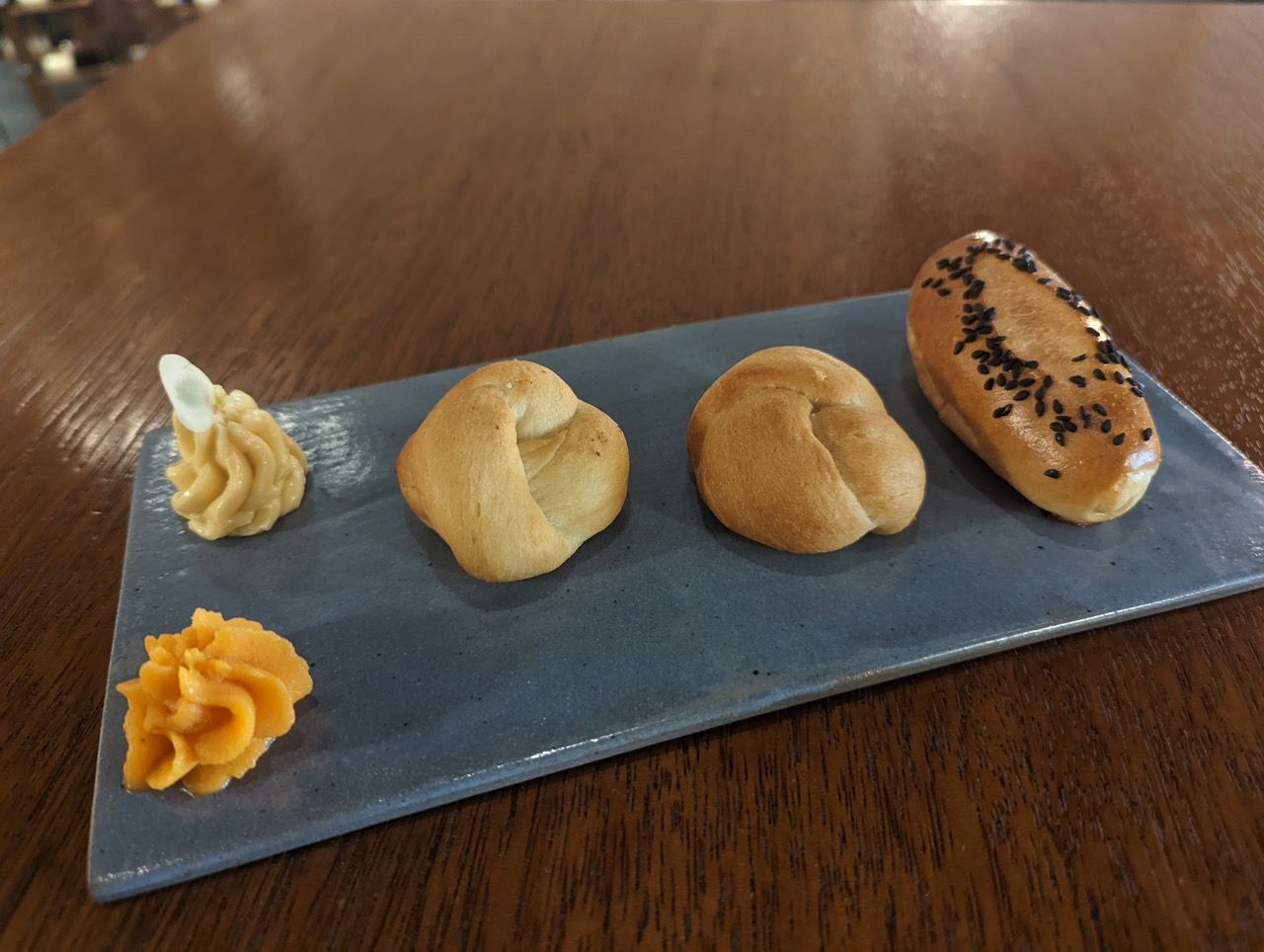 🌟 Quitu Identidad Culinaria - Great and well-priced tasting menu showcasing native Ecuadorian ingredients sourced from local sustainable sources. The staff went above and beyond in their duties and opened up just for my reservation despite the protests blocking parts of the city without any drop in food and service quality.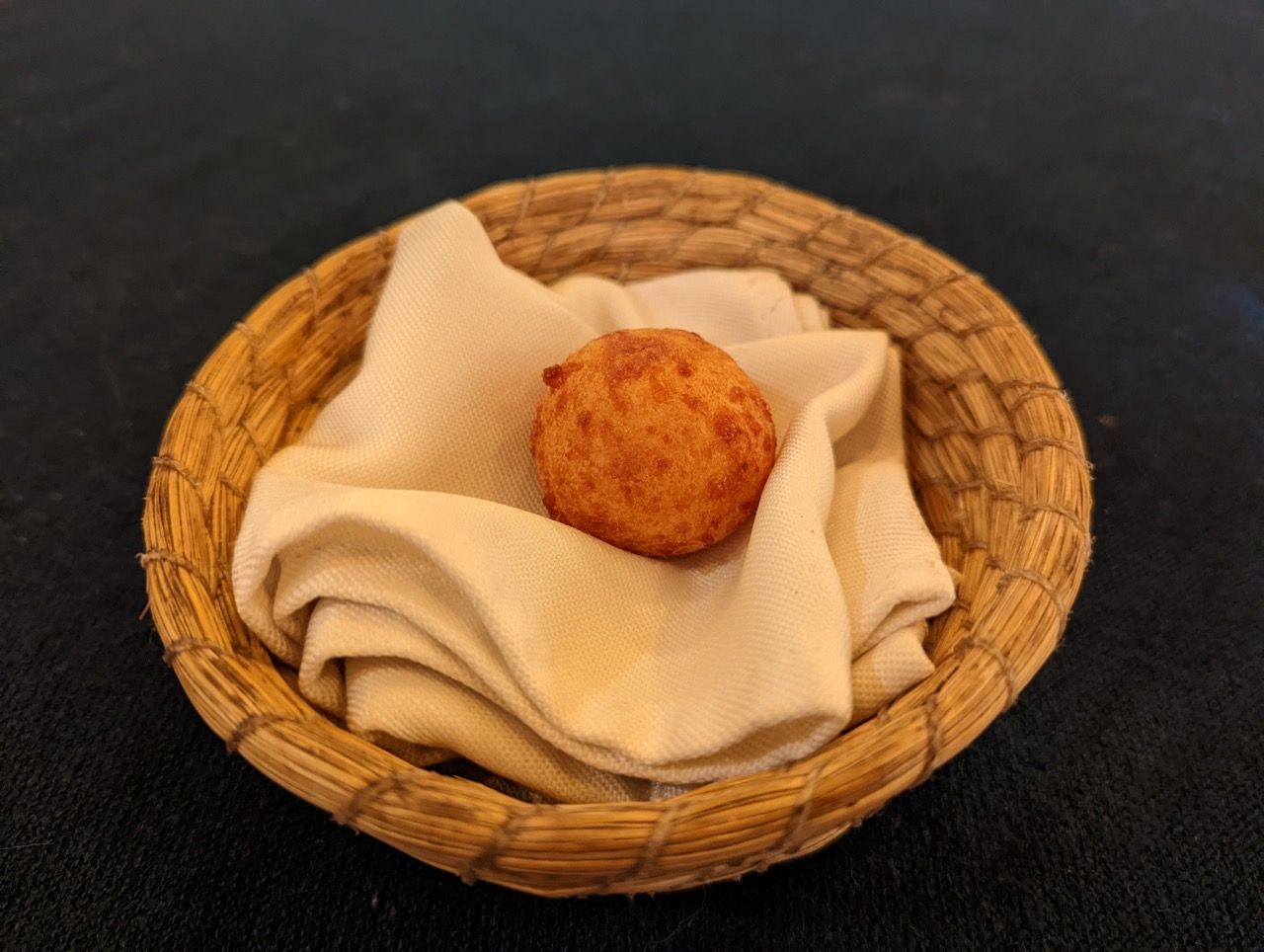 Bandidos Del Paramo -  This place was my favorite for beer and burgers. They have loads of outdoor seating, large selection of in-house, craft and international brews, and is very popular to get together with friends and hang out for a while.  If you're into beer, also check out the Holy Krank Pub for more craft brews in a more chill environment to chat with friends.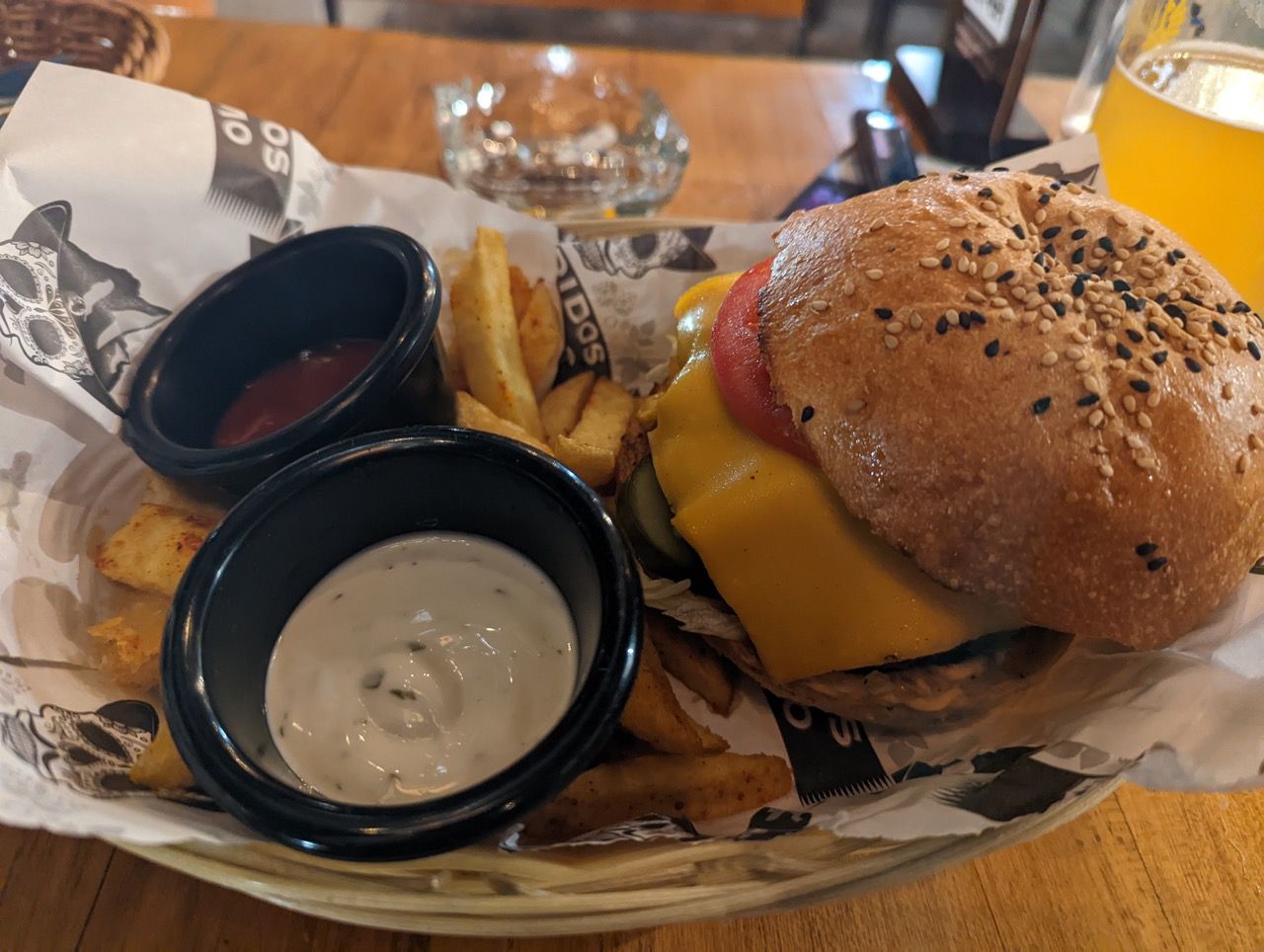 Restaurante Casa Gangotena - Interesting tasting menu in an art deco hotel off the main plaza in downtown Quito with very good customer service. I was asked about dislikes, and they happily changed a few seafood items on the tasting menu for alternatives. Great craft beer and cocktails.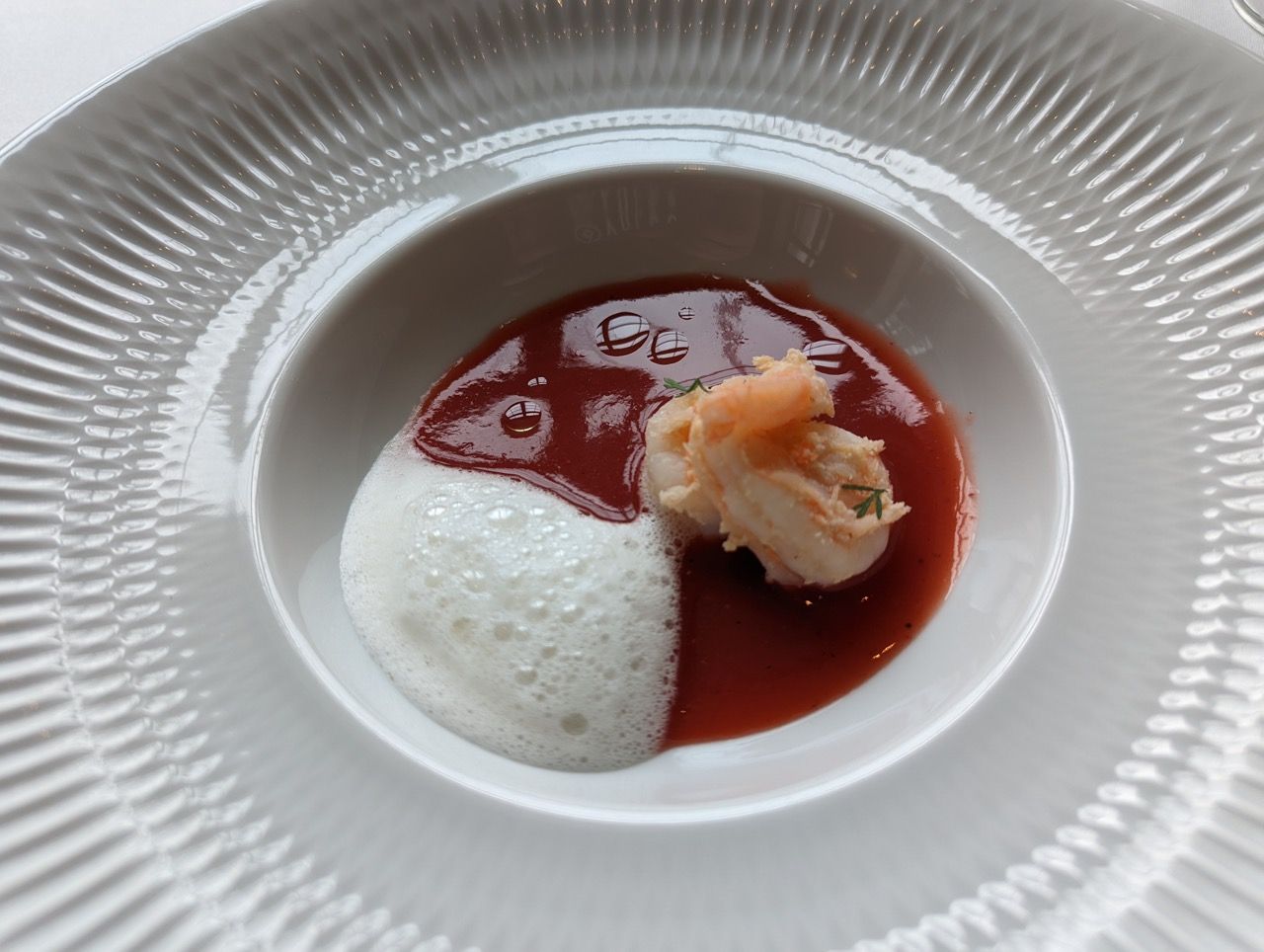 UMAi Ramen - Definitely the best ramen I've had in south America and came very close to what they serve in Japan. Friendly service, well designed interior and a solid choice of options on the menu. The tantan ramen was the winner here and had the right amount of spice and the onsen egg was perfectly cooked with a thick and creamy yolk. I went again a week later to try their tonkotsu ramen, which was also quite good as were the gyoza.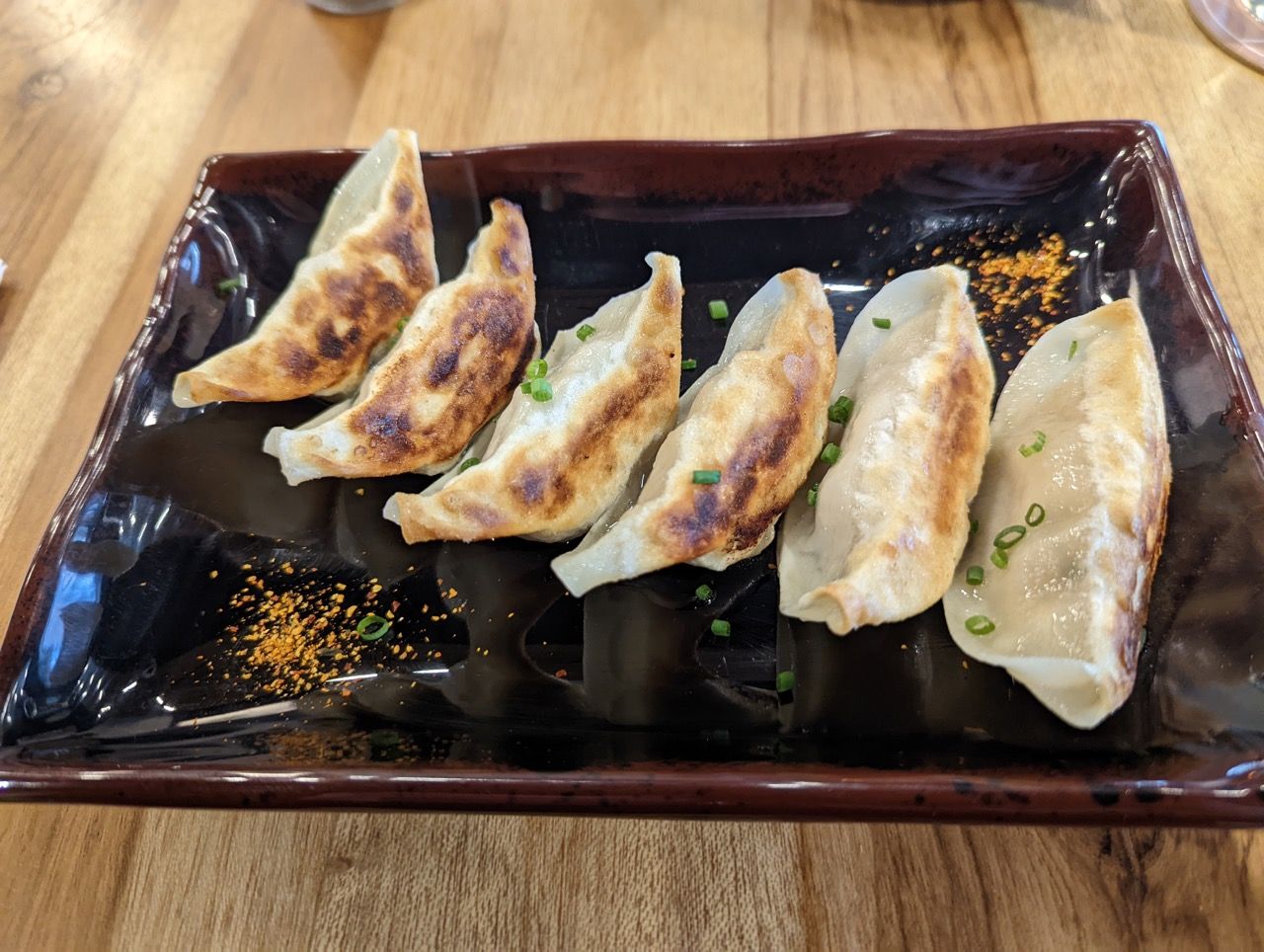 Frida Tacos - Wandering around Quito you'll see a LOT of Mexican places, and also hear a lot of Mariachi music. Most are really TexMex or not quite authentic enough in flavor. This place had the Mexican dishes I liked the most in South America, particularly the chilaquiles, tacos and salsas, although the pozole wasn't that good.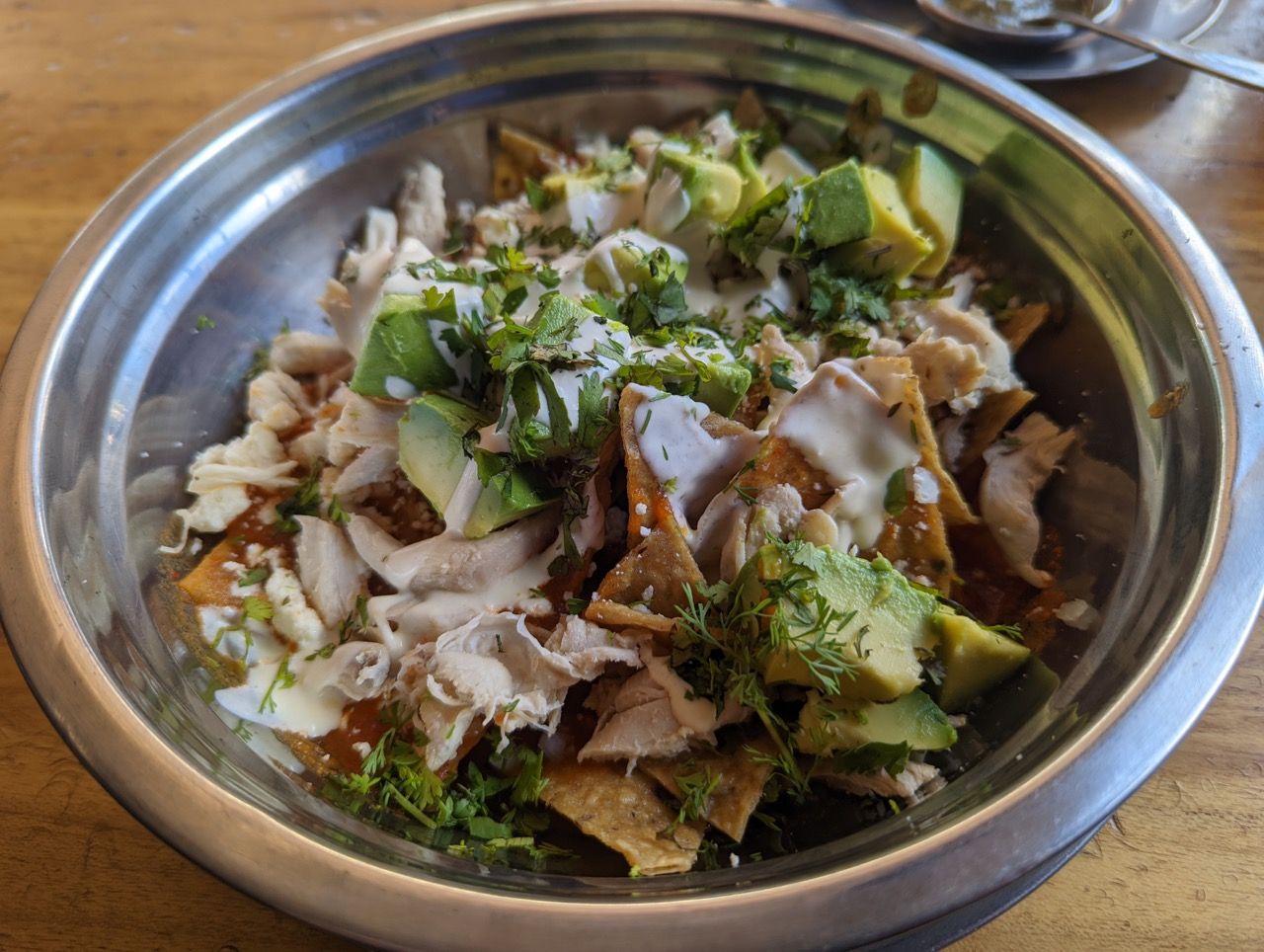 Paccari Experience House - Nice cafe with good food, great variety of chocolates and friendly service. It is very popular and doesn't take reservations, so you may have to wait for a table, but you can browse the shop to pick up some quality Ecuadorian chocolates to take home with you while you wait. The terrace has a good view of the valley so try to get a table there if it's a nice day.
Laboratorio Diseño Gastronomía - I loved their set lunch, a steal at $8 and it lets you try a little of everything they serve here. I'd go back for their dumplings alone, which were flavorful and well fried.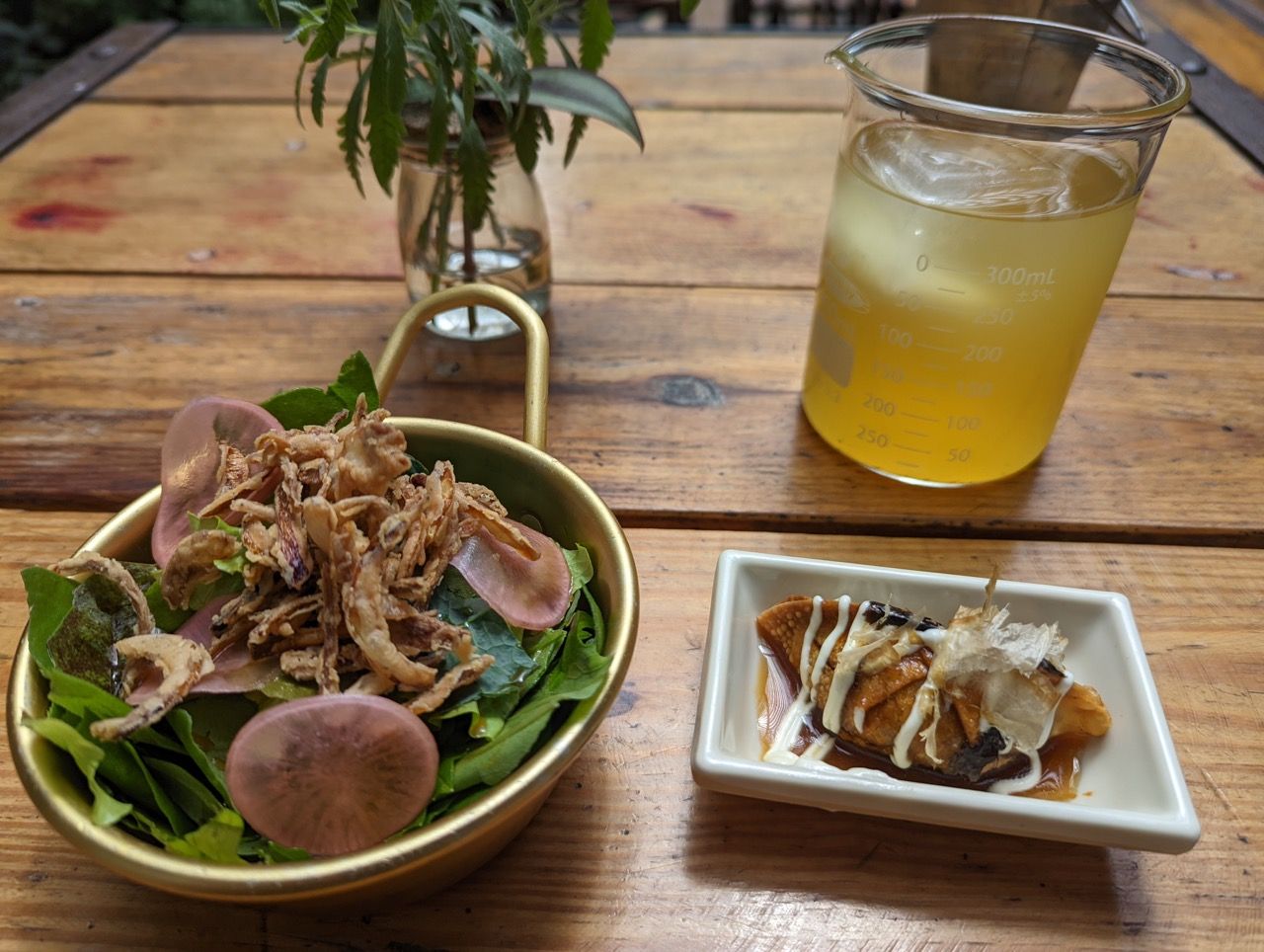 El Salnés - Solid tasting menu using native ingredients, and quite cheap for the quantity/quality of food served. This is not quite fine-dining, but the chef and staff produce quality dishes with some flair in a more casual setting. Call to reserve and make sure they're open first.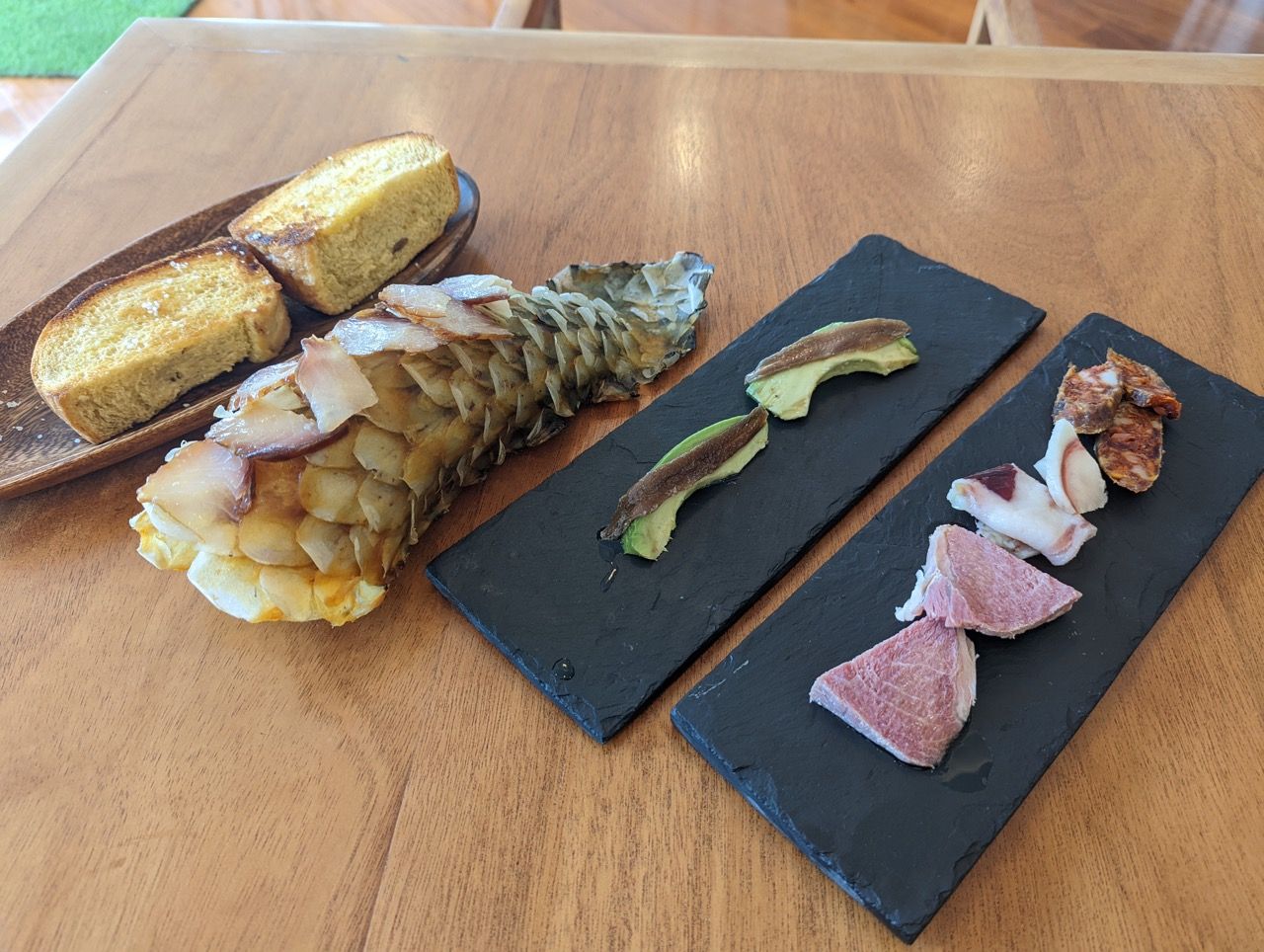 De La Llama - Hispter-ish restaurant that serves a variety of internationally influenced dishes in a cute old house turned restaurant, but all the dishes were tasty, and they had a great house-made spicy salsa.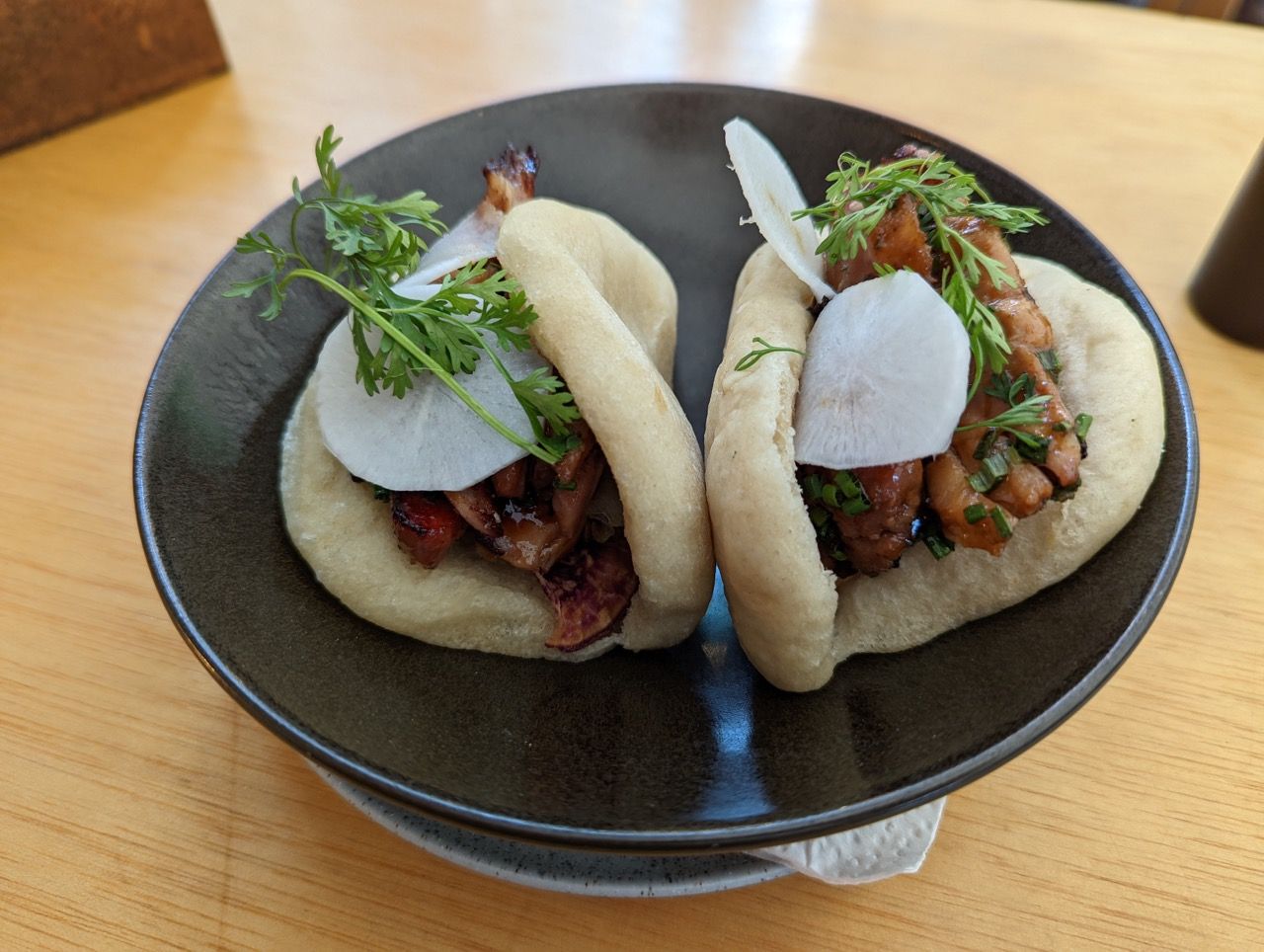 Vista Hermosa (Centro Histórico) - Didn't actually try the food here, but it's worth stopping by for the view and the ponche, both of which were great.
La Briciola - Great service, delicious eggplant parmigiana, solid thin crust pizza. The focaccia they served was also very good and I finished it despite being stuffed.
Highly rated and on my list for next time
TelefériQo Cable Car - Popular cable car that goes up one of the mountain's encompassing the main Quito valley with nice views on a sunny day. A short walk from the top there's also a swing attraction for tourist photos overlooking the valley (Columpio del Teleférico).
Somos Ecuador Restaurante
Zero Lab Restaurant
URKO
X Lo Alto Restaurante
Other places that were good
Zinc - Solid place for food and drinks, their cocktails were good and the chicken sandwich and fries were also pretty tasty.
Q-Bolón - Local chain service delicious bolones, and decent tigrillo if you haven't tried either of these local dishes yet.
Lucha Libre - Decent Tex Mex, good tamarind margaritas, solid prices and specials. If you ask for their spiciest chili sauce, be prepared as it's quite potent.
Taconazo - Solid texmex and nice staff. The tacos dorados and chimichangas were pretty good, sauces need more spice but do the job.
Highly rated places thad didn't meet expectations
Banh Mi - Definitely not great "Southeast Asian" food although they are well reviewed for exactly that. Great pad Thai, decent "larb" interpretation, massaman curry wasn't even close but tasty in its own way and definitely skip the bone marrow, was pretty disgusting.  
Shibumi Sushi Bar - Highly awarded Japanese restaurant, most recommended for it's omakase menu. While it was good, it wasn't great. If you're craving sushi then it's pretty solid overall, although a bit pricey for what you get.
Sher E Punjab - Another place I'd skip if you're expecting "authentic" Indian food from the reviews. Highly rated, and the Naan was good, but they used local white rice in the Biryani which left it mushy and it was also lacking the spices and flavors of a good biryani. The Chicken Tikka Masala was also just ok, as they used cubed pieces of cooked chicken breast instead of tandoori grilled chicken chunks and the sauce was also pretty generic.
El Hornero - Local popular small pizza restaurant with a few locations that was pricey and pizza was not good. Go to La Briciola nearby instead for good Italian fare.
La Burgatta - Highly rated burger spot, was ok but not great and you'll smell like fried food afterward. You're better off going to Bandidos Del Paramo nearby for a delicious burger with much better ambiance.